Part of  a new series on the Embassy from Hell.  Featuring characters in previous stories, this is a new version and one that is a delight to write.
Tsu:
A door opened and steam came out from it, a male walked out from it. His hair was down and a towel wrapped around his waist, walking over he spied out the window from the side at the garden. Nicholas walked away and pulled out his cloths that he wore, consisting of a white shirt, with a blue jacket and long black pants. Standing in front of a mirror, the towel dropped from his waist, he looked like a male, with girlish features but, it wasn't just that. His whole lower half was of a female, he hid this very well most the time. A small sigh escaped his lips as he dressed himself and looked in the mirror, everything looked neat and tidy, just like he liked it. Bringing a towel up to his head, he dried his hair and then did a simple braid on the side. You'd wonder why a male would braid his hair but, he did it for not wanting to to hang down and because of the hormones of wanting to look like a girl, in a way. Sliding his shoes on, he opened his bedroom door and walked out, after making sure everything was folded and put away.
Today's activities would probably resolve around just doing things in the embassy. Though with Valmont around you never knew what was expected to happen during the day. Walking down the corridor, Nicholas made his way to the kitchen where he walked in and went towards a chief.
" Hello Carlos, you're to start lunch. I'd like to make sure everything is going fine as usual. Make sure you keep to the schedule for serving times in the meals."
After that he had gotten a smile and firm nod from him. Once that was done he walked out and back to the hallway. Where had the ambassador been? Sure enough he'd find him soon or it'd be the opposite. After a couple of moments of thinking he headed off again coming to the living area, it was a large room that sat a couch and a bunch of other furniture. There was everything needed for one to enjoy relaxing time, depending on what they wanted to do. In the corner of the room sat a desk and chair, a rather huge shelf of books behind the chair. Nicholas walked and took a seat in the chair, the chair was faced in the opposite direction so, you couldn't see if someone else entered the room. The boy shook his head some and picked up a pen, going back to the work he was doing the other day, completely relaxed in his home.
Razorbackwriter:  The Embassy of Hell
The paper said it all. The death of the Princess of Greed. What was it with that place? They went through monarchs like hot breakfasts. Valmont shook his head as he read over the front page of the morning's paper, which he was late in getting. Having been back a short time from his adventure with Ruby, it was back to work – and what a day to come back. Placing his hand on the paper, as he stood at the desk – his eyes darted across the fine print again and again. It was just hard to take in. Oh, he had met Lydia a few times and at no point did he ever think she would ascend to such a high place like taking Mammon's throne, but this was Hell and anything could happen. It looked very much like Greed itself was cursed.
The more that Valmont thought about it, he started to piece together that it may not be the people that ran it, but more the way that they let the sin of Greed take them over that actually did them in. Wanting more than you could possibly handle. With great power came great responsibility. Valmont was more than aware of that, and was why he did not over step the bounds of his position.
A new head of Greed would need to be sworn in. But who would that be?
As far as Valmont knew Lydia had no heirs no children. But she was not at all related to Mammon when she got his throne, so there had to be another way. A sign perhaps that one was deserving. But who would want a cursed throne? Valmont rolled his eyes. He knew that he would never want such a position….ever. He liked being the Ambassador. It granted him access to each kingdom and allowed him the right to speak on the behalf of others who were indisposed.
Having read the paper, Valmont knew that a trip to Greed would be in order. To see the possible remains of Lydia and find out just what is going to happen now. With other realms always looking for an excuse to do a take over or start a war, Greed would be a sitting duck. They had already suffered great losses from the war with Wrath and another war so soon would decimate it's population.
Valmont folded the paper neatly and tucked it under his arm as he left his office and headed out to find Nicholas. The two men would have a great deal to talk about. Walking past a clock, Valmont noticed the time and realized it was close to lunch time. Hopefully his assistant had spoken to Carlos and arranged something. Valmont being very particular about meal times.
Upon coming to the entrance of the lounge room, Valmont just made out the sound of a pen on paper and gathered that someone was seated in the confines of the room
"The news of the day is a shock to the system."
Valmont strolled in and then over past the chair where Nicholas was seated. As usual he was impeccably dressed and neat. His hair tied back in the neat braid and he looked to be content in his writings. Valmont coughed and had his hand placed to his lips as if to appear polite. Dressed in a smart day suit and his long white locks flowing down over his shoulders, Valmont looked his regal best. His silver eyes soft against the sharp features of his face.
"Lydia is dead…" He handed Nicholas the paper, that showed a picture of Lydia in better times. ~RB~Tsu:The serpent had realized that Valmont had come in yet but, he didn't put a notice to it. He simply continued on writing more and more, eventually he would be finish. Listening to him talk he pondered on what the news was. Keeping his eyes down he continued on writing and hearing the cough, he knew that he was indeed trying to get his attention. Nicholas had just then finished with his work and looked up towards the paper. He took it and scanned over it. So Lydia was dead? It must be a bunch of commotion going on over it.
" That is indeed a shock, who shall take the throne then? I'm sure their is a lot of commotion over it." He'd said and set the paper down on the desk.
Adjusting some things on the desk he'd put everything back where it was and neat. After a second Nicholas would rise from his seat and looked down at his watch, it was indeed time almost. His gray eyes had moved to look at Valmont and gave him a quick scan, dressed in business as usual but, he did indeed look his best as always. Though those thoughts were kept to ones self. Putting his hand in his pocket he'd pull out a small black book and opened it, looking down at it. A couple of his bangs would fall towards his face and you could definitely tell his girlish features but, why'd he look like that? After a moment later he looked up at him and gave a smile.
" Apparently you have nothing today, unless something comes up. So, you're free today to do what you please. And lunch shall be ready in a few minutes so, we can head over there if you want." He said firmly.
Nicholas shifted a bit on his weight and pushed the chair into the desk, he had a huge tendency as always to make sure everything was neat, which wasn't always bad. Razorbackwriter:The Embassy of Hell
Nicholas asked a very good question. She was also right as to the fact that there would be a great deal of commotion over it. Letting out a sigh, Valmont actually shrugged his shoulders. They would need to investigate the current situation over in the Greed Kingdom before any analysis could be made. He had no idea who would take the throne. Lydia had kept much to herself and well Mammon – he wasn't the easiest bastard to deal with. No wonder he died so horribly at the Wrath castle. Fools rush in.
Thankfully, Valmont was no fool, nor was he in a hurry to go over to the Greed Kingdom just yet. It would be unprofessional and almost a bit morbid to go seeking answers. The paper offered little, aside from the fact that the woman was in fact dead. Gruesome details were to follow, that was for certain. It was unusual to see Valmont without answers, but if he was bothered, then he certainly didn't act like it.
"Let us hope that whoever takes the crown has better luck than the last two, hmm?' It was said with a light smile as Valmont watched Nicholas arrange things on his desk. So particular he was about things. A neat freak, or merely punctual? We all have our own habits and idiosyncrasies. The incubus never minded, and in fact he appreciated the fact that Nicholas liked things to be tip top and running efficiently. Noticing Nicholas glance at his watch, Valmont knew that there would be a reason for that. Valmont was ready for anything. Dressed in an impeccable suit and his hair brushed to gleaming. He felt Nicholas look him over and this made him chuckle.
"I even remembered to wear a tie."
" Apparently you have nothing today, unless something comes up. So, you're free today to do what you please. And lunch shall be ready in a few minutes so, we can head over there if you want." Stated in a very business like manner. A touch of firmness to his tone, yet…the way that his hair flicked before his eyes…that braid. In a different light, one might consider him effeminate. Always well groomed, but this one time that the lock of hair fell forward – it showed a gentleness to his being. Not that Valmont minded.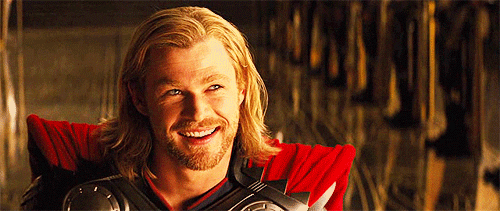 "I think the paperwork can wait." He had caught on that Nicholas was doing last minute checks. "Let us walk out to the dining hall. I'm starved." Another one of Valmont's beaming smiles appeared as he gestured for Nicholas to walk at his side. "No one needs us, hmm?"
Not at the moment they didn't…but they would soon.
~RB~
Artie:
Pop!
[www.youtube.com]
(Her voice is that of Regina's/Dark-Haired Woman)
"Valmont, dear!" The blonde appeared, her face visible on the contrary of that Raul had seen, her blonde hair falling effortlessly down her shoulders and to her mid-back. Valmont and she could pass as siblings with such similar features – her jaw was strong for a woman's, his strong for a male's. They both had blonde hair, and light eyes with fair skin. While his eyes were devoid of all color, hers were tinted blue. This was their difference. "Ah, Nicholas. A pleasure." As if she didn't know they were already there..
"Read the paper already, good, then I am on schedule.. But you, will not be. I do know you're quite particular about things, but there's going to be a bit of delay in your kitchen." Madame Green was short compared to Valmont, and was even short when paired with Nicholas. But her aura was more than enough to make up for it, her hand straightening Valmont's tie absentmindedly. Ah, yes. The seer, Madame Green. She and Valmont had been somewhat on/off in their relationship, settling for what one would call "friends with benefits" – but the benefits were not often. Business partners? Oh, blast, it was all so complicated.
With a devilish grin she would sit on the chair nearest the two, crossing one leg over the other. "In 3.. 2.." CRASH! The shattering of glass was heard in such a monstrous noise, even with the kitchen being ways away. "Lunch will be delayed by… Approximately three and a half minutes." Her eyes flashed white and then returned to their pale blue. "No. Six minutes, 47 seconds if you decide to check on it. Carlos is panicking enough, your appearance will leave him flustered. I don't blame him, you do look quite.. what's the word.. smashing, Valmont." A smirk as she would take her index finger, pressing the tip to her bottom lip and leaning back, the other arm crossing over her chest.~3~