Katrina's cheeky ways may land her in hot water with the Princess of Wrath; Sayaka.  One hell of a cat fight is about to commence. – Princess Diaries RP.
Kiri:  
Of course, she wasn't asleep, she was too disciplined to let her guard down like that. Especially with the issues of what was troubling her. No. She was merely in thought, as she always was when she was alone; resting and thinking. The two things she prefered over anything. Even with the fact she was Wrath Incarnate, she loved to rest and think, simply being calm and relaxed above tense and angry. After all, it did give one wrinkles to worry too much about things, especially about things that you couldn't control in the slightest.
Sayaka's fiery golden eyes, once a burning crimson that they had been before the . . . well, that wasn't important, all that was important was a simple fact: she hadn't been expecting someone to be in the throne room. Till, of course, she saw who it was exactly. Normal indeed, a look which held a burning icy sense to it stared down at the cat, someone infamous for mischief; and some stranger things to be found in Hell. Sayaka rose an eyebrow at the woman, simply watching her with a calm gaze, but one that also seemed to burn and freeze at the same time. It was unnerving for most, but for this one Sayaka knew her normal attitude didn't faze a creature like this.
Her eyes closed for a mere moment, and what could have been a tiny smile of sorts crossed over her face, as she listened to the being. Sure, her sentence had a double meaning of sorts to it, however the secondary sentence cleared everything for the Princess. Despite her cold demeanor, she could have her moments of softness, who didn't in all honesty though? You'd have to be a Sociopath of sorts in order to not. That or just plain depressed. There was a slight rustle, but even with that it was difficult to tell she was moving until her hand, covered in a elbow length, crimson and black colored glove which was skin-tight on purpose, set itself on the cat's head, rubbing her head softly.
"You are a greedy one, but then again, it's better than being prideful.."
The truth that, Sayaka had a genuine and complete dislike for those who couldn't swallow their pride for anything. And that happened to be ALL of the Kingdom of Pride, recipe for disaster right? Well, only time could tell with Sayaka. She had other things to worry about.
Razorbackwriter:  
Kingdom of Wrath – Castle
Oh, there was nothing that Kat loved more than to have her head stroked. That little pink tongue stayed stuck between her teeth and her eyes gave off a far away look as she instinctively started to purr. Dropping to her knees and letting her slink black tail curl happily around her. Talk about hitting the spot. Not a G spot, but a Kat spot. Normally when she waltzed into kingdoms, the Princes set the dogs on her. She tended to say and do things that would have others set on the edge of their seats. Untrusting of the feline minx. Then again, they didn't realize that Kat could also offer the one thing that many prize….comfort. To stroke a pussy cat often brought down the heart rate…though for some it sped up.
"Hehe, greedy for affection? I'll bite that." The tongue slid into Kat's mouth and she chewed her bottom lip playfully. "A girl has to work for her cream sometime." Everything that Kat said had a sinful double meaning. No wonder she belonged in Hell. If Sayaka had bothered to notice, the cat had yet to be collared. Owned by no one, more of a stray if anything. She simply wandered from place to place, her reasons were her own. Honestly, who questions a cat?
Kat moved her head beneath Sayaka's getting the most she could out of this show of affection from what was a most dangerous demon. The Demon of Wrath. "I bet I could make you purr too." Naughty, naughty Kat.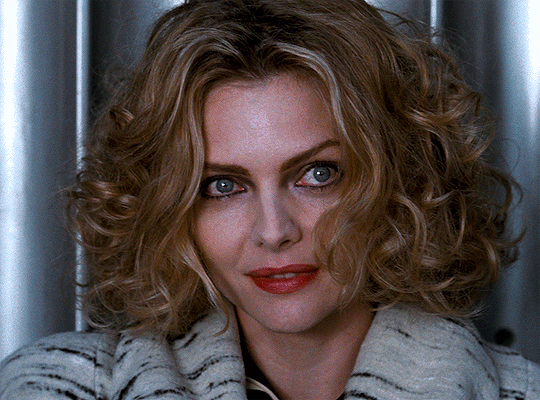 "Have you guessed what I am yet?" Kat figured that the Princess of Wrath would have figured it out. With a powerful aura about her, she was bound to know much about what came through her doors. Though at the moment, most of her staff seemed to be leaving her to her devices. Like they knew when it was the right time to let her dwell on things, to think.
~RB~
Kiri:  
"Hmph, a sight to see that. But, first you should remember a few manners yes? What is it that you want?"
Sayaka knew demons, and knew them well. Though this one definitely wasn't a demon more than likely, just considering everything in all honesty. But then again, she could be at the same time. Sayaka's voice was calm and clear, icy in tone and obviously disciplined. Of course she was, she was in charge of one of the most volatile Kingdoms in hell, she had to be disciplined. And being a Princess of Wrath didn't always mean one had to stay angry, no.. in fact one who led Wrath could be calm as they come and still represent Wrath in essence with their power. That's what Sayaka's flames did, but no one had ever seen those flames, she'd never used them before in front of anyone, not since the day her training ended.
In any case, Sayaka had to raise an eyebrow at the woman silently, eyeing her with cold, but blazing, golden eyes. She obviously wasn't one to joke, but that's why she simply answered the girl with a calm disposition. The only Wrath who was actually able to be calm, it was a surprise to be honest for those who did not know her ahead of time.
"Either a cat-type demon or a Witch. Though either are possible."
Perhaps the Princess did have something locked away with the new color of her eyes, that flaming gold was strange and abnormal even for a demon like her, almost as though it wasn't hers at all. It was there in plain sight, but only for those with the eyes to see.
Razorbackwriter:  
Kingdom of Wrath – Castle
Kat slid out from beneath Sayaka's hand and purred as she crept up and then went to standing. She had asked a question, but like everything that Katrina did, it had a double meaning. Not so much asking if the Demon Princess knew what Kat was, but what she REALLY was.
"Close. I am…more what you need if anything." What could the Princess of Wrath need, you might ask. Taking one step away, then another, she walked with one foot crossing the other as she showed a sleek form that was dressed in a skin tight black fit, bold and figure hugging. Her tail whipped about her form in a sensual manner as a dark aura radiated about her form. The cat creature was a sinister bitch after all.
Turning slowly, she started to chant.
I only speak the truth
I only speak the truth
I only speak the truth
I only speak the truth
I ONLY SPEAK THE TRUTH
She brought her arms together straight out in front of her as her two fingers met and pointed straight at the Demon of Wrath.
"I'm a challenge!" Her form was enveloped in a green blaze of swirling light and power, crackles of lightning erupted from the green haze as she spun hard and fast in the center of the vortex she was creating. Her golden curls lengthened as she started to cackle loudly.
"Chamma chamma re chamma chamma
Chamma chamma baaje re meri paejaniyaan
Re chamma chamma baaje re meri paejaniyaan
Tere paas aaun teri, saanson mein samaun…
Chamma chamma re chamma chamma
Chamma chamma baaje re meri paejaniyaan re
Chamma chamma baaje re meri paejaniyaan
(chamma chamma)
Baaje re meri paejaniyaan…
Re meri paejaniyaan (eh, chamma chamma)
(Eh, chamma chamma)
(Chamma chamma baaje re meri chamma)
Oh, yeah yeah… oh uo uo…
(Baaje re meri paejaniyaan)
(Baaje re meri paejaniyaan)
Tere paas aaun teri
Saanson mein samaun teri
Tere paas aaun teri
Saanson mein samaun raja!"
Kat had come to Wrath to see for herself if the calm visage of Sayaka was nothing more than a veil of deceit. She withdrew her wand and made a circle with it as the chanting filled the room.
"Show me your truth!"

~RB~