Kiri:  
Kingdom of Hell- Sloth
"Heh, you're too slow though Tazuya, it's hard to not pick on you. After all, remember I'm a small fry able to knock you on your ass if I put my back into it!"
Hikari was teasing him of course, and with the fact that he was able to do such a thing to her wasn't bothering her, cause she was confident in the strength that she had in order to knock him on his ass so that he couldn't always tease her; after all, small things pack a big punch when they wanted to. Hikari had to laugh at the fact the man was so… slow, but then again, he played his part well as the embodiment of Sloth, and Hikari was beaming up at him until she caught the scent of another feline and… well something a bit more strange.
"We've got visitors."
And with that Hikari was gone, sprinting with the soulless male's body following behind her for an unknown reason straight to the very source of the scent. Moving at her fastest, she bounced off one wall then the next, jumping around as she headed for the duo, technically trio, that had arrived. She didn't take long, she definitely wasn't as affected by the Aura of Sloth as others, but that seemed to be because of her hyperactive attitude, and when she arrived she looked at them from not too far with a curious gaze; with the soulless Kitsune standing behind her.
---
Meanwhile, as the trio landed wherever it was they were, Sayaka finally exited the body of Grey once again, taking on an astral form which is invisible to all others except for he himself, which meant she was seriously in dire straights unless they could find a necromancer soon; however, with Kat out of commission… there was one issue about this place that had automatically set her off to figure it out. They were in Sloth, this was a signature of the man. Sayaka let out a sigh, but instead she looked to the man, ignoring the nearby Bakeneko and focused on replying. Even as the soul of the Princess spoke though, it was obvious something was on her mind. Something about the Throne…
"I am no rapist you bastard, if not for your idiotic rescue attempt we wouldn't be in these straights… priest."
Matt:
Kingdom of Hell- Sloth
Tazuya chuckled lightly at the girls teasing. Though it was obvious he could beat er in a real fight, he did not deny that she might give him quite a run for his money…. The thought of running quickly passed through his head, and he flopped heavily on the ground.
"Just the thought of it makes me tired."
He said this with no context, and little more information than that, but with all their years together it was assumed that hs little friend knew what he meant. Though the chance to find out was not afforded to them as Hikari zipped off, saying something about visitors. The prince of Sloth followed after her with his eyes, still sitting flat on his ass. It seemed he was contemplating something, and despite there being no one near to ear him now, he spoke his thoughts aloud.
"Where does she get all that energy?"
The reasoning for her being in the kingdom that was the exact opposing force to her nature completely boggled his mind. This was no time for idle thoughts though….. Ah.The thought of doing nothing passed through his head, and he could feel his entire body relax. No! He musn't fall prey to his own nature at this time. Tazuya slowly pushed himself to a standing position, his shoulders hunched, and his hands tucked into the single sleeve pocket of his hoodie. Now. What was the quickest way to the ground with the least amount of effort? His eyes were scanning vacantly around him, until his purple orbs fell upon the sight of the massive hole he had struck in the ground.
"Perfect."
What quicker way than to fall? That was his thought process at least, and so in a moment he moved towards the edge of the hole, and prepared to leap down. Unfortunately he did not get the chance though. He forgot of his massive weight, and before he could blink a large chunk of the floor fell out from under him, sending the ungraceful prince in a downward tumble. This lasted for about a minute before he struck the ground with all his weight, and not just what you could see either. With the impact came a small shock wave for a good three yards at the base of the castle. The quacking knocked over lights, tables, and yes, even other demons. For a minute it was all quiet, until the smoke cleared, revealing a massive ball of hardened Brimstone.
That is when the young demon girl from before appeared once more.
"Lord are yo-"
She was cut off by a racket that sounded of a rock slide, followed by a massive gust. The source was unknown…. Until the brimstone returned to the source. It slowly vanished within the body of Tazuya himself, revealing the noise to be him snoring once more. Though not a scratch could be seen on him from the fall… Had the brimstone protected him?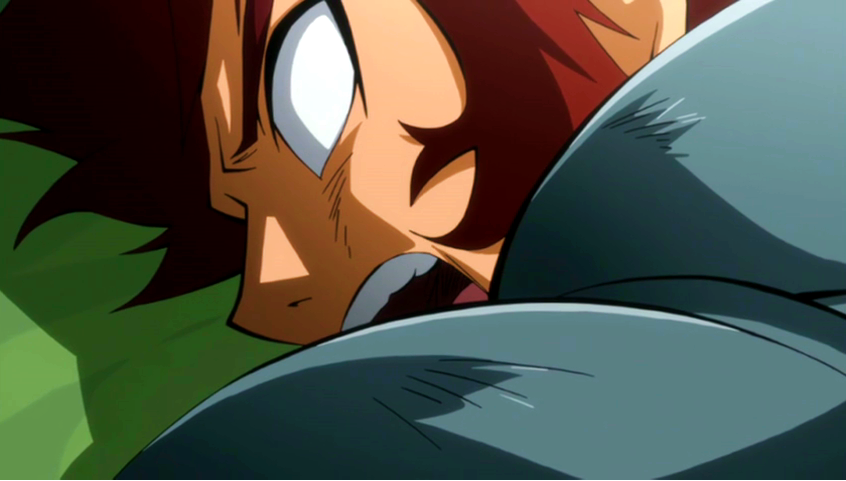 Sieg:
Kingdom of Hell- Sloth
Yeah sure…no trouble for saving you from becoming that asshole booty call…
Grey had it up to his hat with people complaining about his methods and the way he did things, but quite honestly he did not saw her doing any better when he got there to the rescue, in fact if she looked closely enough in his mind she would see that he was watching the fight all that time, even betting for her at some point, but it all came crashing down like a zepellin covered in flames. As for her calling him priest, he looked at her from the corner of his eye as he seemed to be struggling sightly to carry Kat. As for why he did it? Your guess was as good as his, but if he had to explain, he owed her, and he never left a bill unpaid, well…except bar ones, dear god was he buried in them
Second, if you tell that to anyone I will kick your unexistant ass…and just so you know, forcing yourself into an undead's body…is considered rape, your lowness
It was by this point that Grey felt with one knee on the floor as he felt how the ground began shaking all of the sudden, glaring forward as he made sure that Kat would remain safely on his arms as, when it finally stopped, he again forced himself to his feet and kept walking. He had to get out of there, or at least somewhere soon enough…if this kept up he would fall asleep too. And quite honestly he did not wanted to end that exposed in the open like that, or even wrost, have the witch wake up and find his body on top of hers on the ground…at least he did not wanted to end up in that sort of misunderstandings again. So he went on, dragging his feet more until he finally felt them, a pair of eyes on him. He frowned deeply, stopping as he tried to hold Kat using one arm, trying to hold her without touching her in too much of an indecent way as he reached for the gun inside his jacket, not taking it out just yet, as he spoke out loud, this time addressing the pair of eyes he felt on them without turning at all
You know…spying on people is not someone actually polite…you could at least introduce yourself
He just hoped that she wasn't another psycho, or just someone looking for some sort of fight, he honestly wasn't in the condition nor the mood to have a fight. All he honestly wanted right now was a drink, was to sit down and figure out what to do with his current condition…which also meant that he needed to keep this other girl safe. Yeah…he was not having a good day…but who has it when you just end up stock in a situation like this
Next change I got…I swear I'm drinking my weight on tequila and then going into that bothel I saw…to hell if those elves are 300 hundred years older than me…I just need a reward of some kind
Razorbackwriter:Kingdom of Hell- Sloth
Ever wake up from a bad dream and wonder where you were? That was the reaction that came from Katrina, when she finally roused from her unconscious state. Blinking slowly, she rubbed her eyes and found that not only was she being shielded by the strange man she had picked up at the Witches circle, that they had landed in some strange place. A kingdom, without a doubt if the statues and artwork was anything to go by. Kat, in her efforts to save Sayaka's soul had tried to make it for the Kingdom of Wrath. Funnily enough, she thought that the Princess might have had a mage or…necromancer on staff.
"Shit…I think I took a wrong left turn at Albuquerque." The cat witch was still fighting the urge to sleep for there was something either in the air or maybe an enchantment that made people feel that way in this place. Turning her head every slowly, Katrina recognized Grey. She held up a finger to him but her hand fell and it ran down his chest.
"I…I remember you. Hat man." Nice to know that she wasn't totally being forgetful today. She had managed to pick up part of what he was saying…and it wasn't being said to her.
You know…spying on people is not someone actually polite…you could at least introduce yourself
"Spies? We're in Russia?" Poor Kat, completely at a loss to even guess where she was. Suddenly there was a nagging pain in her head, that came from when she had been thrown from the Witches Circle by Lavinia. Kat moved her hand up to her head and mouthed an "Owww", while whoever was watching on may start speaking to the pair. It was as she put her hand to her head she started to get flashbacks of what happened. It made her shiver with fright.
"Blob!…Ugly blob…ate…ate the Princess of Wrath. Lavinia…threw me. You!" She pointed to Grey and groaned again as more images and voices filled her mind.
"The….Princess….her soul." Kat then looked at Grey as the realization hit her. "She was in…you." Kat started to poke Grey repeatedly. "You…you sucked her soul!" ~RB~