[RP] Kingdom – Pride Castle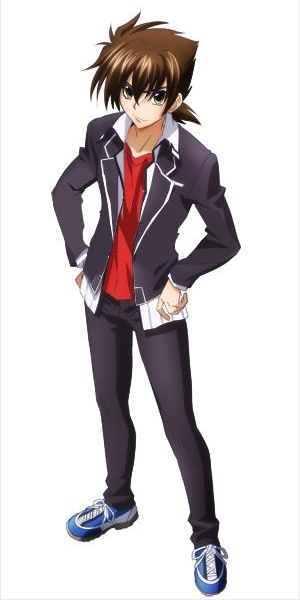 It seemed to Orimitsu that Astaroth wasn't very bright when it came to when a statement was given to him in differing situations, including at that moment when he had been threatened; he brushed it off as nothing, however, he never realized that this wasn't just a mere threat, it was a damned promise. Orimitsu wasn't afraid to brush away weakness and if it came down to it, he would do so with extreme prejudice, no hesitation to kill whoever got in his way; that was the way this place worked and if they were to survive in this place then Astaroth would have to stop acting like a child. And it seemed that Alaric agreed with that much if not anything, which was another reason that Orimitsu respected the Naga, when it came down to it they didn't have time to wait and with the Naga agreeing with Orimitsu, the dragon turned and followed him; it would be better to send out more spies and he knew it. But maybe it would have been better to have stayed, for as soon as the Dragon exited the castle, transformed and then took off into the sky; things got interesting for the two in the throne room.
(TC: Unknown for the time being)
---
As the two may, or may not, have been conversing about what was to happen with the situation; there was actually a silent battle making its way straight for them one step at a time, or maybe one Flash Step at a time as the combatants went down one by one with a single male moving about among them. The battle was a silent one because no guard that stood against this male with burning orange hair was able to keep up long enough to make a sound, they stood and they fell in the next instant, nothing but rabble to him without any real strength to stand against a fighter of his level and power; they had no control or power over him nor could they. Once he reached the throne room however, a massive brute of a man decided to stand in his way, and Ikki narrowed his eyes momentarily before a sinister grin spread over his face.

"Kien Setsudan-ki!"
In the next moment an eruption of Demonic Flames blasted through the door, blowing it from its hinges while also revealing just who it was that had done this; as well as revealing the corpse of the guard fall to the floor, having been cut vertically from head to toe. Ikki looked down at the creature with a sneer before taking a single deep breath, scoffing as he spoke to himself.
"Hmph.. one weakling after another today, will I not get a REAL challenge soon?"
With a disappointed sigh, Ikki turned and looked to the two on the end of the throne room, expecting them to actually be in shock; however, Ikki was already on edge with his senses, using his connection to spiritual effects to sense any change in the atmosphere alongside his senses. He wasn't a fool, he'd heard of Astaroth's power, while he didn't fully understand it he did know that it was trouble and he was waiting for it. Rumors were a powerful thing if you could find the right ones after all, and the more he heard the more he knew, whether it be true or not; the truth can be gleaned from lies.
"Whether it be rude or not… I have some questions only you can answer, and I advise you to not waste my time. I'm in a foul mood today, and with your guards trying to stop me from entering the damn island, let alone castle, it hasn't helped… now. Who killed the first Leviathan."
Tory:
[RP] Kingdom – Pride Castle
Pride castle throne room
Astaroth nodded. He trusted his advisors. He'd go later and get his own collection of weapons and hand the ones he wouldn't use to the higher ranks. After all, he had quite the collection of weapons he rarely got a chance to use due to his unfortunate arrangement. He believed it was something like what the humans called house arrest. Only, his was quite permanent. He'd have to see if he could somehow trick his attacker into destroying the seal or barrier or whatever it was keeping him there.
"Hah! he was brought out of his thoughts by Salem's joke. "Maybe I should just take the form of females from now on. See how they like that." he grinned at the genie and looked for the other two, but found that they had left while he was thinking. He would say they had been rude, but he had an inkling of a feeling that at least Alaric had excused himself.
His head turned towards the door at the sudden intrusion of heat and uncomfortable flames that made Astaroth's skin crawl, in the literal sense as well as he was in the process of answering the threat by shifting his form to something more suitable to deal with said threat.
Black feathered wings held out to seem larger and a hand on a hilt of a sword that had suddenly appeared. Astaroth did not dilly dally when it came to dealing with threats on his life. It had only seemed like a flutter between the blue haired elf to the black winged angel when he had in reality hopped to his armoury for a short second to grab the first sword he found.
"Now, that is a very good question. Did you ask it in hopes of getting a reading or for the pure philosophical conversation that might sprout from that question? I'm curious." he smirked at the newcomer, despite being a little surprised that he managed to get into the throne room when the castle was obviously closed for the day. He also wondered how many soldiers he'd lost because of that one person that needed answers to questions.
"You could've just come when I had the throne room open for questions." he said, this time annoyed. "You're not the only one in a foul mood." he pushed his hand a little down to draw attention to his sword, not to seem threatening or anything, more to just move.
"But to answer you question[/b]" he spit the word out, clearly not in the mood to answer but decided it was best anyway. Hopefully the guy would go away that way. "I have no idea who killed the first Leviathan, nor am I interested. Now please, I really don't have the time to spare on silly men chasing answers that have nothing to do with me. Leave and come again when my castle doors stand open for answer seekers." he lifted his forearms up with his palms towards the ground to perform a shooing motion.
 [RP] Kingdom – Pride Castle
Salem just rolled his eyes as the other two decided to take their leave, finding it in a way funny that those two were in such a hurry. But he couldn't really blame, in the end given the whole situation it was clear that if anything they needed to fortify their defenses and get ready in case their fears proved true and an invasion went on it's way. But then again unlike the other two he did not took his leave, or moved from where he was as his eyes shifted from them to Astaroth. Unlike them he would not be able to move from here until commanded to do so, and truth to be told if something made him a bit more calm was the fact that one of them had spies while the other was going to get everything ready. He had his own tasks aswell, but it was here when his ability to just appear whenever he wanted on this island come useful
If you did my lord, I can easily foresee myself that they would start weilding bigger weapons just to make up for their "loss"
He kept joking, while he remained with his usual calm expression on his face until the moment he felt that flames and the doors were destroyed before them. Yet instead of shock on his golden eyes there was only annoyance, as a sphere of golden sands began spinning in his palm until it finally took the form of a scimitar that seemed to have belonged at some point to some sort of noble. The blade itself seemed to be made of gold, the sword with precious stones of different origins placed upon it, it was certainly a rather stunning weapon the one he was holding as he glared in silence towards the intruder. It wasn't the first time someone decided to drop by in such…brutal fashion, instead of being logical and just knocking the front door…but it was certainly the first time they got this far, and the first time they reached Astaroth before Salem decided to fill their lungs with his golden sands for a moment or two just to teach them manners
What a brute…doesn't he know how to knock a door and ask for the presence of the Master of this island?
Nevertheless, despite the annoyance this creature brought upon the genie, he never spoke directly or attacked the intruder, yet grains of his golden sands began floating in the air, slowly travelling across it like if they were lighter than dust as he got himself ready in case his lord gave him the command to attack, wich lucky for the room itself never came. And even if he did not attacked, he did not stayed motionless like an statue this whole time. He awaited for Astaroth to finish as his golden orbs glew as a golden gate raised ten steps behind this man, as the sands filled the area inside the gate, spinning and as different colors seemed to dance among the sands. It was a portal, one he opened for this man and that would take him basicly anywhere but here, what did this meant? Well, it meant that it was the same as throwing a dart as a spinning wheel with your eyes closed, wherever he ended could be anywhere, but here, and he would have no control about where he would end. It was after this one was raised that the Genie finally spoke, a polite tone remaining there, same one as if he was talking to a bussiness partner, but there was a certain edge on it, like if he was repressing an insult
The Gate behind you will make sure to take you away, and I heavily suggest you make use of it sir, and if I dare say so myself…next time…please make use of the door in a proper manner, repairing them while easy, becomes tedious
Just as he said this, the genie sightly raised his hands as the remains from the door slowly began moving back to the place where they rightfully belonged, as golden strings seemed to appear alongside them as the genie decided to take it into his hands to repair the damage this person caused, while he secretly wished that the portal placed him inside the most disgusting place possible, or at least, in the presence of someone that would teach him some proper manners. But he kept it to himself, powerful or not, the genie was bound by rules, and unless this man decided to attack Salem would remain passive, but rightfully angered and annoyed of course
[RP] Kingdom – Pride Castle
Kingdom – Pride Castle
Alaric had been moving down the stairs towards the armory, when all of a sudden there was a great crash of doors that came from above. Most likely to be from the very throne room that he had left. It caused the Naga to stop in his place, though the bulk of his body was finding it difficult on the stairs. Twisting his torso a full one hundred and eighty degrees, his green hues narrowed and showed a nasty streak in the irises, whilst his tongue slithered out of his mouth and tasted the air. There was no mistaking that he could taste ash and smoke of all things, that came from a sudden burst of fire or flame. Was the King's premonitions correct in that someone would dare to enter the island fortress and attack, or was the King burning the curtains out of boredom? The very tip of the Naga's tail twitched violently, and then stiffened at the roar of the voice that belonged to a creature or man that he had not heard before.
"Who killed the first Leviathan."
The jewel headed naga was taken completely off guard by what he heard, and knew that the King's life might be in danger if he overreacted or even raised a blade in the presence of someone from what he presumed to be the Kingdom of Envy. Somehow the intruder had made it past the defenses, and not only that he had not heard the alarms being shouted and blasted from the battlements. With this knowledge, the Naga quickly headed back towards the throne room, his long muscular body pushing him along the stone floor. The snake like form weaving in an "S" pattern for better propulsion.
As the first part of his body made the throne room entrance, he was shocked by the sight that had now shown itself. There was the King, just before his throne, the Genie of course, who was speaking of a golden gate, that was certainly not in the throne room when the naga had left. The being that had asked the question, the naga assumed – stood between the golden gate and the genie. Was this how he planned to deal with an unwelcome visitor?
The first thing that the naga would do….rather than rise up and make some bold challenge, was to use his brain.
"No one in this room knows what happened to the first Leviathan." Alaric spoke with every bit of pride that he could muster. "The King himsself is bound to this island fortress. He does not engage with the other royals. He is far too comfortable….in these ssurrounds."
If the visitor dared to turn his head and look back he would see the jewel headed naga rising up proudly behind the golden gate, its many coils now entering the room and forming beneath his torso so that he seemed larger than he actually was. Alaric was quick to test the air with his tongue, for other scents and smells in the air to ascertain if there were others present, but not showing themselves. All he could pick up on was Ikki…and Ikki alone.
It was now a standoff. The naga was naturally on the defensive, but he saw no reason to make first strike. If the unwanted guest did attempt an attack, the naga would resort to defending himself….and the King if need be. But he did have one question, that had probably not been asked.
"Who sent you?"
~RB~
 [RP] Kingdom – Pride Castle
Surely Pride didn't think that Ikki was going to enjoy being taunted, by not just him but also his little minion, and then expect him to just leave peacefully; never to really care or return? If he did so, then he was more of a fool and child than Ikki had originally thought, and was about to be in for a rude awakening. He kept what was possibly the best facade of calm in Hell as he listened to Pride and his little minion without any real concern as to what was about to happen thanks to the fact they seemed to be in too great a hurry to get Ikki out of the room without a fuss; like they actually had something to hide. Ikki scoffed at the portal, taking one, two, three, four steps before stabbing the portal with his sword, an eruption of demonic flames immediately occurring afterwards – therefore destroying the portal and incinerating the sands. Ikki had watched every motion made by Pride, easily keeping up with his speed as his face began to be covered by his mask as he rose his blade to make another slash, to incinerate both the minion and Pride himself; however, as his flames coursed down his blade he stopped at the sound of another voice and turned silently, looking back as he listened.

"Hmph. Perhaps someone in this Kingdom actually has a brain and isn't so much of a child and coward as to try to make me leave immediately without conversation, though I may love a good fight, I do understand the importance of using your head and not acting high and mighty; I'm beginning to wonder who the real Prince of Pride is in this place. My name is Ikki, and yours? I have come of my own free will, as my Master himself decreed I should make my own decision."
As Ikki responded to the Naga, his voice was laced with honest annoyance at the fact he had done nothing but deal with cowards all day, however, his voice echoed with a sinister note; it was enough to send shivers down the spine of even the coldest blooded creatures, as it sounded like he was mixing two voices in one. One demonic, one human. How would Pride and the minion reply? How would the Naga? No one could tell until it happened.