Character bios.
Name:
Marika Cimentarius
Quote;
"I'm going to make you suffer….."
Race:
Elder Witch/Warlock
Status;
Former Supreme Elder of Dyre
Gender:
Female
Age:
923 years
Physical Attributes: A dark haired beauty with raven coloured shoulder length locks, approximately 5'5' in height and with a olive complexion. Deep brown eyes with a golden fleck that can change at her will. Marika is svelte, with a good muscle tone, yet is quite feminine. Though she may be deemed short in stature, she makes up for it with the strength of her character. An angel like face, she is innocent in appearance, but that is of course deceiving. Her hands are delicate, with slender digits and well manicure nails.
Personality: Well one word does come to mind – Bitch. A complete and utter bitch that does not tolerate stupidity, nor those of good intent. She has no compassion what so ever and is known to kill at a whim, without thought for what this may do to others. Self serving, manipulative, dangerous, diabolical.
Preferred fashion: Dresses to a period that suits the Victorian era, as she saw it as a perfect ideal and also a time in her life when she had a great romance. Thus she keeps to that style to try and remember the days that she was loved.

Residence: Castrals Spire – The East of Dyre, otherwise known as the Dark Lands. A place where death rules and the darkest of magic can be found.
An introduction: Marika's rise to power in Dyre was like that of a meteorite having married the powerful Warlock, Dominic Cimentarius. With her natural dark talents and ruling her part of the Eastern state of Dyre, you would think she had it all. Becoming the Supreme Elder well ahead of time, though she was not entirely supported by the likes of Loretta, nor Marguriette Black. But it turns out that in her own affairs, trouble was brewing at home. Dominic was not entirely faithful, having also bewitched Lavinia Ramoska. The battle for Dominic's heart was to prove to lead to Marika's undoing, after her attempt to murder Lavinia actually took the life of her beloved husband. Poisoned; a simple and yet cruel death. An acid that she had slipped into a drink but he picked up the chalice. This would lead to Lavinia's own heart turning black, her rage then led her to destroy her one and only ally at the time….her sister, and Esme's mother Desmendona. She had somehow siphoned Marika's powers from the dark lands and had trapped her within a tomb beneath her own castle retreat – Castrals Spire. Riddled by grief and her need to never feel pain like this in her heart again, she put the dark side of herself to sleep. Her control of the dark lands, shifting back to where it belonged. Leaving all to believe that she had killed Marika, she assumed the role of Supreme Elder. This of course, was not true, though generations of Cimentarius believed it to be so. Now you may wonder, just how Marika broke free from hundreds of years of captivity. The very same event that had broken Lavinia's own self imposed curse to keep the dark at bay. The time piece. The deal struck in the Lab at Hell's Kitchen had ramifications that stretched both across Hell and Dyre itself. The affects were being felt by all the Princes, the Princesses and of course the Witches of Dyre. It was little surprise that with this great surge of magic, that crossed every boundary – there were to be further shocks and surprises awaiting both sides of the warring warlock and witch clans.
Freed from her tomb, Marika emerged to find that her world had changed. The Spire that had once teemed with the voices of her kin and followers had fallen silent. The released Elder needed to find a warlock to assist her in the preparation to take her powers back….and this would require the Son of a Black. Her own son, Giovanni….was nowhere to be found. At least…not in Dyre…
Hates or Dislikes: Blondes, Ramoskas, Princesses, Lavinia, Royalty, Authority, Wimps, Demons, Disloyalty, the other Elders.
Powers: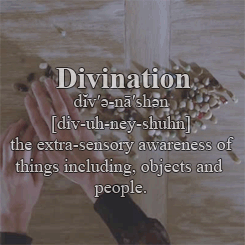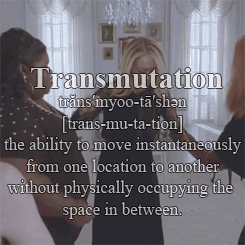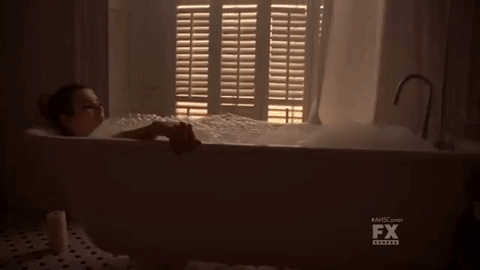 Pyrokinesis : The ability to create, control and manipulate fire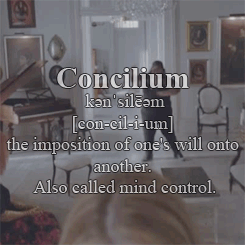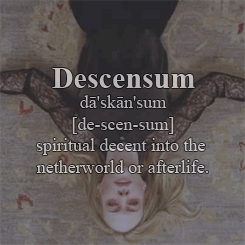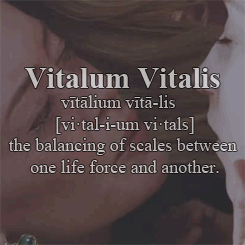 Marika can utilize the Dark Art: a form of magic typically used for selfish, self-serving and/or nefarious purposes. Though it is not necessarily "evil" magic per se, dark arts tend to focus toward destruction, harming, cursing and otherwise complicating the lives of other people while advancing the user's own state. Users often reject social convention and the status quo, which some suggest is in a search for spiritual freedom. As a part of this, they embrace magical techniques and practices that would traditionally be viewed as taboo and are generally willing to go farther than most would even consider if it serves their ends.
 Blood Manipulation
 Blood Magic
 Curse Manipulation
 Death-Force Manipulation
 Destruction
 Disintegration
 Elemental Manipulation
 Energy Manipulation
 Extrasensory Perception
 Flight
 Life Creation
 Amalgamation
 Mutation Inducement
 Malleable Anatomy
 Motor-Skill Manipulation
 Necromancy
 Death Empowerment
 Death Inducement
 Death Sense
 Ectoplasm Manipulation
 Immortality
 Life-Force Absorption
 Pain Inducement
 Pain Suppression
 Reanimation
 Soul Manipulation
 Soul Absorption
 Spirit Physiology
 Possession
 Summoning/Banishment
Weakness: Been shown to feel apathy or any type of affection, can bring down her walls, though it's a big ask. Marika needs to limit herself, or it gets out of hand. Emotions cause her to make errors, and those misjudgments are the very things that cost her everything. Dark art forces are truly addictive, as Lavinia was to find out in the past (which is why she put the dark side of herself to sleep.) The secret to Marika's greatest weakness is the one thing everyone seems to be seeking….a heart.
Talisman: An ivory cameo pendant.