So… Echoes. The perplex beings of time. Echoes, as foretold by many, are ancient beings. These ancient beings all have their own treacherous tales of woe. But after these experiences, they unlocked godly abilities. One day, however, all 8 Echoes just disappeared. After years of searching, people started questioning whether these god-like figures in time ever existed. After so long, people dismissed them as 'myths', or 'legends', having no real evidence to support their existence.But no more. These ancient beings have used their power to enchant artifacts that have been lost for ages, never to be found unless their great powers were needed again. Creatures were happy at the time, since the artifacts disappearance meant times of peace and prosperity…
Now, unfortunately, is no longer the time for peace. A strange darkness will soon fall upon us all, and we need to be ready. The Echoes are stirring, signaling a time of great change. A large amount of people have no idea whats in store for them, and so they have turned the most prestigious magic academy of all time to seek guidance.
Thing is, you're but a humble school student, just wishing to hone your magical abilities. Are you up to the task of wielding such power and responsibility? Probably not…
There are, in total, 8 Echoes from ancient times. They each had one representation, something that showed how they would use their abilities.
ANIMAL, HEART, STAR, SPIRIT, MIND, CURSE, HOLY AND CHAOS
These are the 8 that were allowed to ascend to Echoes. Now, they have passed their powers on to you. With their help, hopefully we shall defeat this time of darkness…
~~~~~~
Animal
An Animal's abilities include anything animal-like or related to animals in some way. This can include animal-morphing, animal communication, etc. Though, their powers are wild and unpredictable, possibly causing problems. Especially when you want to become a horse or something, and then you become a mouse…
~~~~~~~
Heart
The Heart uses their or others emotions to draw strength from, normally to strengthen either healing or empathetic abilities. Their mental state and emotional state can be altered by other emotions, but as time goes on they might be able to control that more. The more dark and gloomy the emotions, the less effective their abilities become…
~~~~~~~
Star
Well, this one is up to the imagination. Quite literally, as Stars can have almost any power they can think up. This is only temporary, and if used longer can have adverse affects on the Star. Say the Star tries to shoot stars from their hands, the stars will eventually start to explode closer and closer to their user. And, this happens incredibly fast, so best be careful…
~~~~~~~
Spirit
The Spirit can use apparitions for different tasks, such as combat, house-cleaning, and possessing objects. They might even be able to escape their own body. Though, the Spirit has to be careful. The ghosts that serve them are tricky, and if not held under a tight leash might wreak havoc…
~~~~~~~
Mind
Allows the use of the mind's full potential, whether that be manipulation, communication, movement, or just smarts is up to The Mind who wields this power. The Mind's physical body is, however, weaker than most…
~~~~~~~
Curse
This is exactly as you'd expect. The Curse allows the user to enchant or curse certain things, though the opposite will happen to the Curse. If they enchant something, they themselves will get cursed in some way. The same with cursing, as if they curse others it is to the benefit of themselves…
~~~~~~~
Holy
Able to manipulate light or protect those in need, the Holy is more of a guardian angel than anything. They can use the light to provide different protecting effects, or to vanquish those trying to attack those in need. However, in the face of darkness, they themselves cannot do much except shine light to attract its attention…
~~~~~~~
Chaos
The Chaos is… Well, quirky. They are allowed to manipulate different illusions, perspectives, and sometimes even the physical plane itself. Though, this power does come with some strange after effects, if The Chaos is skilled enough they can amplify those weird effects or minimize them. It rather random, and can have many varying results.
Welcome to the Hydra Academy!
We hope you enjoy your stay!
This Academy is known by its colors of black, purple, and gold, one of the most Elite academies on the continent of Gaze. In response to the strange events that have started happening, this school has started accepting almost anyone. But if you don't pass the entrance 'test', you aren't going anywhere.
Secretly, the school is trying to protect as much youth as they can by keeping them there. However, if you do pass the exam on a whim, you will be shown the Echoes to see if you are worthy. The only way to pass the Exam is to show you are apart of the 9% of the populous that has a Signature. And it seems you have passed. Congrats on that, by the way. You will be training with the others, put on missions, then allowed a few days of rest in your Dorms. Dorms will be 4 people each. Have fun.
~Mrs. Haven
ML:
Welcome to Hydra!
The front gates of the school came into view after the long trip, the closed doors dauntingly high. There were many buzzing conversations and noises happening throughout the bus, though most of them about how the school was just allowing them in with no rhyme or reason. Some talked of how crazy it was to have a Wyvern as a Headmaster, while others talked about their spells. None knew of the actual purpose of the school, other than the rumors that had sparsely found their way into conversations. The bus lurched to a stop, its magical engines purring. As the door swung open, a silence hung in the air. Finally, the first person moved. Everyone stopped their awing, and slowly made their way off the bus. A few students were already there, though, preparing for the doors to open themselves.
*
Rune: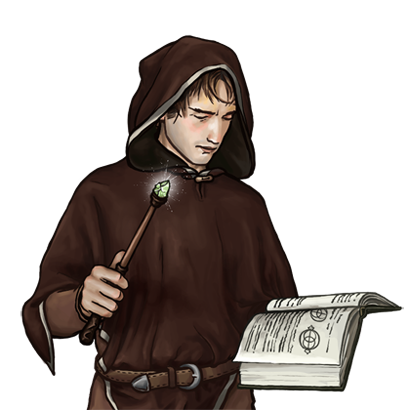 Sivent drew his cloak closer across his body, hiding his pale skin and marks as best as he could. He'd avoided conversation with others as best as he could, hoping to avoid, awkward conversations. He'd made sure to listen in on most of the conversations, learning as much as he could about the other students and their capabilities. His silver eyes kept darting around, making sure that he and his bond were sa- no, it was just him now. He held a small, invisible sphere, an Annul, waiting to be used, just in case someone tried working some magic on him. He knew from experience it couldn't be detected, due to it literally being nothing, which added to the surprise of any mage that tried working magic. He continued glancing around nervously as the bus slowed down to a halt, and waited for others to depart. Once everyone had made their way off the bus, he would follow, but for now, he was content to sit and absorb as much information as he could, and make sure that he was safe.
*
Yumi:
Rayle Elyar
"Tch. How pleasant this school is…"
A raven haired teen muttered as she got up from her bus seat. Wow. This window view. The academy seemed pretty large… For very unusual, not normal, freaks who attended here. She was one of those freaks today. Her dull expression never changed as she took a step towards the crowd exiting the big yellow vehicle that held them in seats before. A sigh was about to be released until someone decided to take a look at her.  Huh. He looked uneasy. Well, it was normal for students to have that anxiety on their first day, especially 'normal' ones. She stared back at him, with bored eyes until he decided to turn away and look at the other students surrounding them. So, he wanted to observe them… Just like what her Beast-like master told her to do… Observe. Blah.She stepped out onto the pavement and gazed at the school. Huge, bigger than she had imagined. Masterman did say it was large, but damn. Hopefully, she wouldn't get lost or tick the so-called Wyvern headmistress off. Ugh, she didn't like this. She stood out, or she thought she did. They were freaks like her, but she was more of a freak than them. Nobody wants to be here…. She didn't want to be here… The teen continued her walk until she came across the boy who took a glance at her. She leaned close to his ear and whispered in a monotonous voice,
"Why did you look at me?"
Now, she had to sit back and interact with that person, because it was on one of the to-do-lists she came up with while waiting on the bus. One person you befriend can help you learn more about this academy. Otherwise more. She needed more… Nah. Too many people that have her attention could trigger something unpleasant in her mind.*
anime:
Sana hopped off the bus and looked around. She took off her hood and smiled seeing the school. "Wow this sure was a good idea just look at this place! haha!" She was wearing her hoodie and under it she wore jean shorts and a red tank top. She had on long black socks that went up to her legs and sneakers. She also had her knives attached to her just in case. She watched the other people talk. Seemed like most people had sighed up with their friends. She had couple of friends at home. But the one friend she really missed had moved before she left on her journey. She missed she could see her again. She sighed thinking about it. "Come on Sana this is no time to get depressed. The whole reason your here is so you can train and maybe even find out more about your parents. Alright!….Whoops!" She covered her mouth when she realized she was talking to herself out loud.
*
Kurai:
Midnight got off of the bus as usual in human form and unfortunately not on her mothers broom. Oh how she hated human form, from day one it was an unnatural feeling she had to endure on only some of her mothers shopping trips as well as in shifter training, and now she had to be in human form until she was back in her dorm or on most occasions in combat training as that was one of her combat strategies. Midnight, although had only dreamed of coming to this school, had not realized how big it was and looked at the campus with awe. How amazing it was to finally be here after so many years! 'Keep it together Midnight' she thought to herself as she kept walking to the gates.
*
TMI:
Skye felt sick. Her head hurts and she felt like she could puke anytime. She blame the carsick for this. But anyhow, she doesn't feel good all the way to the school and feel a little bit better when the bus stopped. She almost forgot her pain at the sight of the gate, and the school behind the gate. She's here. She's finally here. She wished that her family could come with her and see this amazing school… Wait, she just arrived here and she's already get a homesick? No-no. Skye shook her head.
*
Shin:
Clarendon was finishing up his journal entry for the day as the others were getting off and going towards the gate. He packed away his belongings and journal into a sash pouch specifically designed to carry his book. He looked around and the different characters to take note of them. He knew everyone had their own reason for being at this place, and that he should not get side tracked from learning all he could about the Echoes and everything surrounding the myths. Throughout his travels, he learned little about them but much about the world. All answers seemed to point to this place, and he would not spurn the opportunity.
As he glanced around, he noticed that one girl ((SKYE ERSTAIN)) who did not seem to enjoy the ride and perhaps was not feeling well because of it. He approached her slowly to the side. Clarendon took out an unused bottle of water and offered it to her. " May this refresh you. You did not seem comfortable during the ride." he said to her. He paused a bit just before giving his name. He wondered whether to do so at all or just make up another name. His name had been a point of mocking from some, due to a shortened version of it being 'Claire'. " I am Clarendon by the way. Oh yes it is not open." he said referring to the water bottle.
*
TMI:
Skye Erstain
A good man approached her and offered her a bottle of water. She nods and quickly accepted the bottle. She opened it quickly and took a sip before letting out a loud sigh as she feel a lot better now. She smiled at the person who just introduced himself as Clarendon.
"That's an unusual name. Any nickname? Or shortened version? Like how Michael are called Mike or something." Skye asked, and then remembered that she haven't introduced herself. "My name is Skye. Skye Erstain. But if you ever call me 'Stain', i'm going to punch you in the face."
She laughed, and then abruptly stops. "No, for real.."
*
OneTiny:
​
Magi was one of the last ones to get off of the bus. She was a bit pale from the overexposure on the bus. Sure, there were plenty of excited and hopeful feelings. But the bad ones – anxiety, fear, dread – mixed with her own anticipation and settled in the pit of her stomach. She parted herself from the throng of people finding their way to the gates. While she was excited to meet new magic-users and potential friends, she needed a little time to adjust to the amount of people. It was certainly not Gramma's little dryad cottage in the woods anymore. She idly noticed a girl in a hoodie talking to herself before starting. A small seed that had clung to her clothes had sprouted, making a baby flower on her dress. Right now, it looked wilted. All of the anticipation and worry must have been amplified over the past few days, causing it to grow.
Hoping nobody saw it, she brushed it off and re-evaluated herself. She looked over her off-the-shoulder, flowy, light pink dress with 3/4 sleeves that ended at her lower thighs. Her white socks that ended above the knee had slipped a little, so she pulled them up. The last thing to do was to re-tie one of her brown boots and she was good to go. The leaf shaped ring, bracelets, and necklace she wore had luckily stayed tidy. Glancing around, she pulled out her smartphone out of her bag and checked her appearance in the screen. Winged eyeliner, blush, and pink tinted lips were also in place. She gave a sigh of relief. Some would call her vain, but she only worried because of her habit. Too many times she had rubbed her eyes and become a panda.
She remembered how her Gramma had always told her that. Worried, she threw her a few texts, then played a phone game to look like she was occupied.
*
ML:
As the students finally all get there and congregate, awaiting for the gates to open, a strange noise could be heard from not too far away. It turned out, a silhouette was circling the school. It neared the ground, and its features became discernible. A white dragon-like figure appeared out of the sky, then landed neatly directly in front of the gates. It closed its wings, icy blue eyes scanning her surrounding. Before any panic occurred, she opened her mouth to speak.
"Welcome… To Hydra." The dragon's feminine voice boomed, her eyes gazing at everyone in the cluster. "I'd like to personally thank you all for coming. Now, before I allow entrance to any of you, an Entrance test must be taken to see where we shall… Put you." She chose those last words carefully, eyeing the students' reaction. Some sighed, some go furious, and some were convinced they'd get in. Hmph. Well, at least some of them aren't taking this horribly. She'd hoped for better, but what could she do… She placed her foot on the ground, in a battle stance.
"Attack me. First lesson: Prove that your worthy. Simple, right?" She smiled. Definitely not. The only way to actually make her impressed was if they used a Signature, but even then it' be impossible to beat her even if they all teamed up on her. Not at the level they are at.​
*
Kurai:
Midnight did not hesitate to get out her wand, her mother had not only coached her in shifting but also learning basic elemental fire spells. She only could use fire spells, however, because her mother had asked her to choose one and then she had coached her on that one element, she had never known why, though it didn't matter much as she really wanted to become a pyromancer. She started to conjure up a fire ball focusing really hard on the warmth in her soul and summoning it through her wand. After a few moments the fire ball was as big as a juvenile hawk, thats when she slashed her wand through the air sending the fireball straight toward the wyverns chest.
*
Shin:
Clarendon Adanaque
" Unusual, yes. I like to think it is somewhat unique." he added. The dreaded nickname question. Well it is not as if he needed to tell her, but he was compelled to give her the benefit of the doubt. " Well people have said 'Claire' would be the nickname." he mentioned in a lower tone. Before he could speak further, a dragon dropped from the sky and welcomed everyone. Clarendon believed this being to be someone of importance at this Hydra.

" Lesson she says… more like a test perhaps?" he asked Skye. " There are none I know who have ever done in a dragon…. however well if it is to get in." Clarendon waved at Skye as he put some distance between them. The young man noticed someone was already trying. Judging by what they were trying, attacking the chest would seem like a good plan with fire elements, but he decided to try for a rather vulnerable spot, at least for most creatures.
He pulled his arm back and then released it forward towards the Dragons head. The stream was quite wide, about 3-5 feet, however it would do little than to wash the face. Therefore, he narrowed the stream to about 3-5 inches, increasing the overall pressure. His target was the eye. He hoped it would do more than just make the Dragon blink. The Erosion Cannon was mainly used to cut through solid objects or push them away.
*
ML:
The Wyvern had barely finished her sentence when some just started to attack. She smiled. A fire ball rushed to meet her chest, while a stream of water was rapidly closing in on her eye. Though she had expected them all to just attack head on, she noticed that the water-pump was a Signature. It felt powerful enough. She quickly placed her wings in front of her, allowing the attacks to bounce off harmlessly. She thought those would suffice, but they would have to try harder to meet the Echoes expectations. "Good. Keep going." Were the only words that left her mouth as she relaxed into a more casual position, though still keeping guard. Another fire ball came out of no where, though the caster soon revealed himself and approached. Instead of blocking, she flew up into the air. The fire winked away at the rush of gases, and she growled something out: "Never approach your target unless you have a means of defending yourself. I could have easily hurt you, or worse. Is that what you want?" She questioned, beating her wings in the air to stay steady. "Continue, but try hitting me in the air this time."
*
Kurai:
Midnight began to cast Blazing phoenix, this move took up more power but was far better. Fire began forming around her wand until it took the form of a phoenix, then she pointed it towards the wyvern and shot. The phoenix shaped fire blast flew with great speed, Midnight had to practice a lot to get it to go that fast. Midnight also began shooting several other fireballs cause she knew she could not do any of her other techniques as those were mostly for escaping and dodging attacks. She knew she was not going to hit the wyvern with any of her fire balls, but the phoenix was something she had high hopes about.
*
OneTiny:
​
'Whoa, is that… a dragon?' Magi thought, looking up from her phone at the sound of the voice. 'No… It's too small. Some people said the Headmaster was a Wyvern…' It took a bit of time to prepare her Signature due to its nature; when the creature first spoke she had paused and started to concentrate. Earth particles began to clump together as she stood still. Her magic molded the earth into three cylindrical rods. With a burst of energy, they bolted out of the ground towards the Headmaster. Two were aimed for either wing and one was aimed for the creature's lower torso. They flew in a triangular formation. Small particles of softer earth flaked off as they went airborne.
At the time, her main rationale was that she wanted to try to impair its flying in some way. The rod to the torso was really supposed to aim for the diaphragm, but since she didn't know Wyvern anatomy she had to guesstimate. It would literally knock the wind out her (she assumed it was a her from the feminine voice, but with magical creatures she was never so sure) – if it actually ever hit that was. Which wasn't likely, but the other students were already aiming for other various parts, so she couldn't be too choosy. She bent over slightly and held her knees. Molding earth was easy enough, but having enough energy to send the mass speeding skyward was a whole other story.
*
anime:
Sana watched as the dragon flew in front of the gates. "Wow" She said amazed being this close up to a dragon. She listened as the dragon spoke but when she said entrance exam her face went white. " A test? I didn't know there was a test. I didn't study aw man…" She snapped out of her rambling when she heard the dragon say attack her. "Wait what?" Before she could process anything she saw someone already attacking. " Wow." She watched everyone trying to attack her. She though before she decided what to do. Actually she had three moves she could use. But one of her signature moves would be the best. The question was which one….She thought for a moment and decided what to do. She could do her most powerful move but to many people were in the way and more then likely would not move just because she said so. She decided to use her butterflies. She closed her eyes and cupped her hands together. The opened them the moment she did butterflies made of flames flew to the dragon. They would try to land on her and set her on fire. She opened her eyes to see the hundreds of butterflies fling to the dragon.
*
Rune:
"I was watching to prevent any attacks. I meant no offense." Sivent replied. He didn't have time to answer more fully as a Wyvern descended from the sky to land in front of them, challenging them to impress her. A few students started attacking, seemingly almost without thinking. He saw others pause for a while to consider the best options and then attack. He carefully considered his options. He could use his minor abilities to try to attack, but after seeing a few other basic spells, and even some obviously major spells, seem to bounce off of the Wyvern's scales, he wondered what the point of the exercise was. None of their spells were making the smallest dent in the Wyvern's defenses, and it seemed like they were woefully inadequate to ever get through. Did that mean the point of the exercise was to have everyone's strongest techniques revealed? Well, only one of his major spells had to do with offense, so that was the only one he would consider showing. No need to reveal the Dark Barrier unless it became absolutely necessary. He also took a few moments to consider whether or not to reveal his true nature as Aegon. His magic would be more powerful, but he didn't want the, aggravations, that came with people knowing. In the end he decided to refrain from reverting to Aegon form, but would launch a Void Pulse. He considered aiming at the gates to try to get into the school faster, but since the wyvern explicitly said to attack her in the air, he launched it from off to the side, trying to hit one of her wings. A dark bolt of negative energy formed between his hands and streaked through the air, flying towards the Wyvern's position.
*
ML:
The Wyvern watched as all of these attacks came by. Impressive. It seemed there were some minors spells people were throwing at her, but the more powerful ones were her interest. As a simultaneous barrage of attacks rained down on her, she flew up into the air further. There, she was followed by some of the spells, one being a Phoenix and a butterfly horde made of fire. Her eyes watched the dancing flames near, then was caught off guard by the bolt of negative energy struck one of her wings. It had made her falter in the air, causing her to flap a few times to keep herself steady.
Then, the fire attacks came. They seemed to try and ignite her scales, only landing a few hits until she blew them away with a strong beat of her wings. Some bolts of earthen arrows rapidly closed in on her as well, causing her to have to duck and spiral around to avoid them. Well, that was better than she was expecting, at the very least. She neared the ground again, shaking charred butterfly remains and earthen flakes off of her shining white scales. "Good. Now, give me a show of hands: Who made those attacks?"​
*
OneTiny:
​
"Whoa…" she breathed out, looking at the intense barrage of magic. It was like fireworks. She hadn't really seen if her attacks had hit through the other, more vibrant ones, but she noticed the earth that clung to the creature. She secretly wished she had hid some seeds in the earth to act as a surprise trap, as she was much more skilled with plant manipulation. Her hand absentmindedly hovered over one of the seed pouches hidden in her clothes. Either way, there were clearly some extremely good magic users in the bunch. Come to think of it, she did see that a few of the bright colors had distinctly streaked across the creature's scales. Thinking about it made her shudder.
Just who were these people, anyway? Clearly they had training of some kind – but again, it was so different than what she was taught… Her thoughts were interrupted when the creature spoke. Since she was more towards the back and was shorter than the people in front, she subtly shifted the dirt underneath her feet to make her bit taller. Hope pounded in her heart as she raised her hand.
*
Rune:
Sivent shuddered as the Void Pulse hit and a massive amount of energy was taken from him. That was a downside to Void magic. It was powerful on offense, but it either took a large amount of energy, or if it was a cancel spell, it would restore a lot of energy. Also, working magic while in human form took much more energy than working in Aegon form, but he had already decided that he wasn't going to shift. He weakly managed to raise his hand in answer to the wyvern's question, and he summoned some Void Stone above it, just to prove that he had been the one with the pulse. Swaying slightly, he supported himself on a nearby tree, which had somehow survived all of the fire spells. He turned to the person he'd been talking to before  and asked, "Is there a weak spell that you could do for me? I need energy, and if I cancel a spell, I'll get some back."
*
Yumi:
Rayle Elyar
She nodded in confusion, though she didn't really show it. This guy was too cautious….Who was going to attack him on the first day of school? And why? Pft. It's not like the apocalypse swarmed in, right? Or maybe… Did he get mixed up with a few serial killers or was some kind of paranoia virus eating up his wits? Hm. What a strange guy. Well, at least he wasn't as strange as her, or her master. So, eh. He wasn't a threat. Hopefully.And then, blasts of fire, rocks, and all those things that can hurt, no kill, a man started to fly towards the Wyvern after her speech. The teen frowned inside as she silently cut open a thin thread of blood before she was able to get a shot too. Of course, she wasn't gonna use Squish… Ha… No. Never. She'll use Stained Blade. Yes. That's right. She'll throw it at the creature like everybody else… Or maybe it was too late. Oh. Oh. Oh…. It was too late wasn't it? The Wyvern already asked for the magic wielders to raise their hands. If she didn't get into this school and observe for Him… There goes her pathetic little life… Ha. Well, she could always lie… To that Wyvern, otherwise catch her off guard. Yes, that sounded reasonable. So, the blood that dribbled down her hands transformed into a small crimson axe, perfect for throwing at a short ranged target. And she threw, aiming for the torso so she wouldn't kill it….The teen turned back to look at the person she had interacted with before. He asked for a favor. Sure. Gaining allies in this freak infested place was wise, so she formed a dagger and lazily threw it at him. Wait. What if… He didn't block or cancel it? What if he was too slow? …..Oh……. Oops. Haha, that would be his fault.
*
Razor: