A new music trivia post series.  I am going to be posting up songs from the 80's that may not have made it to number one, but certainly will take you back to the time of big hair, bigger shoulder pads, and of course the best music.
"We Close Our Eyes" is a song by British pop band Go West, composed by both members Peter Cox and Richard Drummie. Recognizable by its synthesizer hook, it was the first single from their début album Go West.
The single was promoted by a music video directed by Godley & Creme. This video included the band members performing the song in front of dancing wooden dolls.
In April 1985, the single was discussed by Molly Meldrum and Queen singer Freddie Mercury on the Australian music show Countdown. Mercury was impressed and predicted the band would be "very, very big".
"We Close Our Eyes" spent fourteen weeks on the UK Singles Chart, peaking at number 5 in April 1985. In the United States, the single reached 41 on the Billboard Hot 100 and number 5 on the Hot Dance Music/Club Play chart.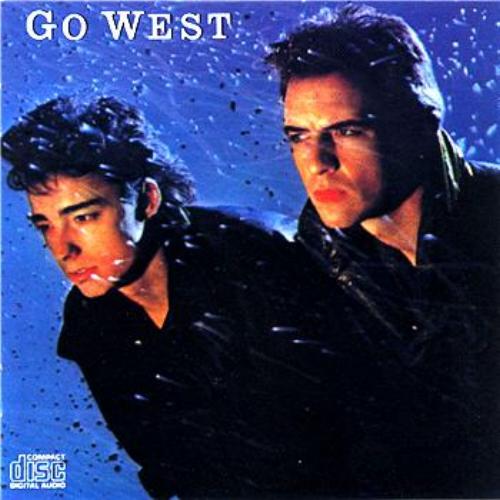 Inside everyone hides one desire
Out side no one would know
Danger close to the edge of the knife
Safer not to let go
And while
We miss chances
You can almost hear
Time slipping away
We close our eyes, we never lose a game
Imagination never lets us take the blame
We close our eyes to see the final frame
We close our eyes to time slipping away
No show, Wednesday girl waits with the wine
She knows just what to say
While no one listen
You can almost hear time slipping away
We close our eyes we never lose a game
Imagination never lets us take the blame
We close our eyes to see the final frame
We close our eyes and we can talk to strangers
We are burning with the spark
And we can walk on water
We are tigers in the dark
We are burning, we close our eyes
Heroes never give in to the night
He knows how far he can run
And as he surrenders
You can almost hear time slipping away
We close our eyes, we never lose a game
Imagination never lets us take the blame
We close our eyes to see the final frame
We close our eyes
We close our eyes, we never lose a game
Imagination never lets us take the blame
We close our eyes to see the final frame
We close our eyes
We walk on water
We are burning
Talk to strangers