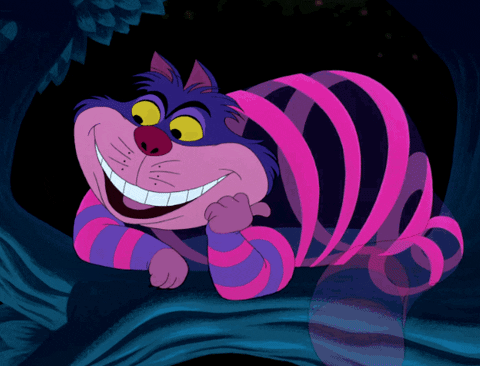 Dessy:
Immediately after the girl in red had been pulled away, she went back to normal. And she didn't seem to remember anything. Weird. But, no matter. She watched with a raised eyebrow as the girl in red threw a cookie to the Jabberwocky. Where did the cookies come from? Coming back, Mariela slightly jumped when Aria ran over and grabbed her hands, jumping up and down. She gave a smile and light laugh, nodding her head. "YAAAAAAAAAAAAAAAAY!!!!! Mammon was so mean to us. I'm glad there is a new princess!" Aria exclaimed, hopping around her. "I'm glad to see you so happy about it." she said, and then this is when she started following the man. She then turned to the girl in black when she started to introduce herself and her sister.

Mariela gave a smile, then a nod. "I'm sorry I couldn't give you a more… welcoming welcome." she said, looking back to the ballroom. "But, welcome home." she said. She then turned to look at Ayana. "Why did you come to Greed, if I may ask?" she said, continuing to speed-walk down the library. When she walked in, she saw black mist that looked like hands, and he was giving orders. That's when she gave him a hello. She raised an eyebrow as he poured himself a drink, before shaking her head.
"I was going to ask you the same thing, but I decided to do a little investigating myself." He said, and Marie titled her head."I know the story of Alice, but I don't know why Wonderland is in Hell." she then said. As the mist came back from the book, Mariela walked over to the table and placed the helmet down, before picking up the hat and the watch. She walked back to Marcus just as he told the mist to get another book. "Scar never leaves his hat…" she stated out loud, before looking at the watch. "What's this?" she asked, turning it in her hand. She then popped it open, narrowing her eyes. "The hands are moving too fast, and there are only six numbers on it." she then said out loud. She looked up when Marcus began his introduction.
Mariela's eyes narrowed when Raul was mentioned. "If you're anything like Raul…" she spoke in a threateningly tone. The dislike for him could be heard in her voice. Hearing him mention the mirror, that confirmed that it was indeed the mirror that the shattered pieces were from. But that meant… what? Her eyebrows furrowed, and she looked back up as he mentioned his mother. "Why is your mom ob- actually, nevermind." Mariela said, shaking her head. They had more important matters. "You happened to end Lydia. Good one!" he said, then gave a thumbs up. "Yeah, well. She was a bitch." Mariela said with a shrug.
She looked down at the book when the mist dropped it, putting the hat and the watch down and leaning over to look at it."Why is someone erasing the books?" she asked, looking up at Marcus. "A champion?" she asked, and then she thought back on the story. "In the Alice in Wonderland story, a champion had to go and slay the Jabberwocky, saving all of Wonderland." she spoke. "But the Jabberwocky was here…" she spoke, things slowly starting to click together."Someone at Greed is the champion." she then said, turning around to look at Ayana. Ayana was here when the Jabberwocky first showed up, and from the way she entered through the window, it could be assumed she was the champion. But, Mariela was still there too – so it could be her… but Mariela wasn't positive. She was forgettign the fact about the sword being the only weapon to slay it – the same sword that she was sheathed on her side.
"If this can erase a story, not only are those in it in danger….another book is too. Probably the only one that can defeat the evil. Gee, and I thought I was bad. Whoever planned this from the start was insanely clever. Or a madman."
The more Marcus talked, the more Marie's eyes furrowed. As soon as he mentioned a book that can defeat evil, Mariela's eyes widened. "The Book of Shadows." she spoke. Immediately she raced to the back of the library, where the book was kept hidden. She grabbed the book, rushing back over to everyone else and setting it on the table, flipping it open and flipping through pages. "This is the only book that can defeat evil." she said, but looked over when Marcus opened the Alice book. Seeing the Jabberwocky fading, she tilted her head. She reached over Marcus to grab the book and placed it in front of her. "The Jabberwocky is being erased." she said. "Wouldn't that mean the Jabberwocky was dying?" she said. It only made sense. If it was being erased from the book, that means it's not there. That's at least what she thought. She wasn't sure if she was correct. She then glanced over at Scar's hat, before flipping through the book. Scar was the Hatter in Wonderland. If the Hatter was still in the book, that means Scar would be in Wonderland. Right?
That didn't explain where her family was… She still needed to find them. Mariela seemed to be completely calm by all of this, but in reality she was panicking on the inside. Hardcore panicking. How was she supposed to find them, and figure out everything else going wrong at the same time? If Scar was in Wonderland, that meant that they could possibly be in Wonderland if they followed him. If that was true, how was she supposed to get there to find them? This was causing a lot of panic inside, and it's a good thing she was good at not showing that panic. She looked at Masumi from the corner of her eye, then asked, "Where did the cat come from?"
Sieg:
There were many forces in this world that could drive someone to do stupid things, things that were nearly suicidal, but sometimes this were not good enough, at least not themselves. Sometimes the thirst for revenge seemed too impure and they decided to call it justice, sometimes the love one denied to feel turned into painful care, a thorn in the heart, that somehow ended up digging so deep that it took roots somehow. And as terrible as this was, something like this could drive a man or a woman to do things that seemed impossible, it could drive them to greatness, to break boundaries that nobody else dared to get close to and at the same time do terrible acts without batting an eye. But it all meant nothing without the determination, the raw desire and the complete lack of care for the world that stood before you…it sounded terrible but in the end heroes, villains, and such were always driven by this forces when trying to change the world, a desire, a goal, and enough determination by their side to fulfill it. The trouble of course began when those who stood in between decided to step in, in the end heroes had limits and villains effort to just be "evil" make them predictable…but those who were neither, they were the most dangerous.
Here we are, Kingdom of Greed just like I promised!…pretty cool looking uh?
There was a saying, that sometimes a look or the mere presence of an individual could drive chills down a back and kill the silence, yet in a place like this sometimes that very phrases took a different meaning. Take this two individuals for instance, the first one was just smiling while he remained hidden under the many rags that forced his cloak and clothing, covering him whole as he grinned and opened his arms while from the distance before their eyes the Castle stood high and mighty, scarred, and yet still bearing that sensation of power on the ancient stones that formed it's walls, a sight to behold if anything, one that the other man did not seemed very interested in. It was this the scary one of the two, cause while the other seemed beggar, this man literally caused the temperature to start descending as his eyes were glued on this place, sightly narrowed as the muscles from his arms tensed. She was there…her very presence shattering for a second his stoic exterior, one that he quickly recovered as one of his hands caressed a beautiful spear that in his hands he held. Despite how cold his hands were, he still could feel her warmth lingering within…as if a part of her very essence remained, from that winged warrior, that angelic and yet frightening lady of the battle, his friend that fell in the hands of the hands of the one who now had shelter within the walls of Greed. For a moment the warmth relaxed him, reminded him of the many battles that together they fought, the many things they did, the many they couldn't…memories so beautiful that brought the ghost of joy into his eyes that seemed to bear the color of the bark of the trees…until finally they reached that painful one, that end that quickly took care of remind him of his reason to be here
You have fulfilled your word, it amazes me
Told ya Snowwy, I promise and I deliver…so, can I stay to watch?
The cloaked figure seemed to enjoy what would soon take place, yet the one with the white coat remained silent as his eyes raised with a look that made the other chuckle nervously. The one in white, that stood at two proud metres decided not to answer to his request and allow his eyes to give him an answer themselves. They warned him not to push his luck, not to get on the way or treat this lightly for this business were serious for him. And in turn the shorter one decided to be smart and take his proposition away, chuckling to dismiss it as a joke for his own health. Before him stood an Einherjar, once mortal, once dweller of Valhalla who sat at the side of heroes and kings and gained his place to become equals with them by the blade, but it was not this what frightened the traveller but the fact that no matter what he was, one thing was certain, before him stood a warrior, one he did not wanted to mess with
You may leave now, I will have your reward ready when this is over
S-Sure…and hey, if you manage to make a friend in here grumpy, bring them to good ol Venice, I might give them a tour around if you want
The Einherjar was not amused by the other jokes and attempts to get more clients on his business, and he did not hidden his intentions to end his talk soon the moment his hand slowly traveled to the hilt of the blade he had on his back, doing it slowly, as the other started to step back as he laughed a little, being pretty certain that his partner until now would be better off alone, for his own safety of course. So he did not lost a second, afraid it might mean one less second to live, as all he did was direct a thumbs up and a grin at the tall warrior before he jumped down on place and seemed to pass through the solid ground as a ghost, leaving the one in white alone, as he released the blade and turned his gaze towards the structure, still bearing that blank expression on his face. For a moment he took in account what would happened once his journey was over, how he would never enjoy peace of any sort…was it worth it? He his moved up, running along his hand as his thumb ran along the two feathers that were placed an accessory on his hair, one older than the other as he was only meant to have one with him
Valkyrie…cast away by Odin, blessed by Thor…forgiven for your crimes…
For a second the cold seemed to get worst in the area as from this cliff he stared towards the castle that remained far, his eyes carrying a small light in them, a desire for blood, a need for a revenge, to punish those who were guilty one by one, starting by the Valkyrie that made of that place her home. Her hands were stained with blood, and he would not allow that forgiveness was granted to her that easy, not after she took someone precious to him. He didn't cared who got in the way, who tried to condemn his actions…he would face off against Valhalla itself and destroy it if he had to, if it meant making justice, if it meant punishing her for her actions in the only way he knew. So he stood there, on a hill far from there with a good look of the structure as he gripped the spear tightly as small pale lines appeared on his arm, slowly crawling towards his palm and from there forcing themselves into the spear. The warmth vanished, and the Einherjar looked towards the weapon, for a moment his eyes saddened as before him her face appeared, a mere confident grin that in the past brought up the same on him and that right now only caused something to fall from his face, a tiny drop that crystallized itself before it finally fell to the ground, shattering as he his orbs hardened again
Your judgement has arrived…and you will not be spared from it…no matter the cost or consequence…justice will be made
Nobody would listen, he knew, but this words were not spoken to anyone other than himself, to his inner ghosts, as a way to give him the final push to infuse the weapon, his friend's weapon with his own icy magics before he tensed his muscles as his body got into position. He wasn't going to murder her in her sleep for it would not be the same, he would not get an army and pit her against a foe much bigger than hers until she tired out and fell with honor. That mercy was too good for her, no, he would become a thorn in her heart, he would take away her joy and her sense of safety, he would make sure she would have no more place to call home and no person to call family by her side. He would face her then and take her head, and once he did he planned to throw it at Odin's feet and then claim's the one from his son, Loki…but that were just plans for the future, mere small ideas, for the moment, he would only make his presence known, remind her that in the eyes of many she was no warrior, no valkyrie, less a murderous animal. So with all his might he threw the spear that moved across the air like if it was an arrow, a spear that moved across the air until it finally reached a window that it shattered into pieces before a moment later it stabbed itself on the floor of a room, the tip of the blade the spear bore in,  digging deep enough into the ground for it to remain standing, as the very floor around it seemed to end up covered with ice that slowly seemed to crawl around, aiming to start covering more and more ground as it seemed unable to contain the power it was infused with. A Valkyrie's spear that now bore a cold soul…a mere warning shot for the one that lived within that walls
Now…what will you do you animal?…what is your response?
The Einherjar crossed his arms as his eyes remained focused and expectant, as he tried to think of every possible scenario that would take place now. A few more certain than others, but all of them leading to a confrontation that would freeze many people's blood but not his. He would not pray like others cause to no god he could pray and nor he wanted to, he would not fear for there was no pain left in this world that would hurt him, not even death frightening him anymore. The Einherjar that was baptized Reinier by the Valkyrie that perished in the arms of her sister had a mission, one that one way or the other he would finish, even if meant destroying this Kingdom or Hell itself with his own two hands
Matt:
Aria was slightly surprised when she felt herself being dragged away by the hood of her cloak, but she simply giggled, and raised her hands in the air as though she were on a ride. Then she heard her sister introducing them, and she simply waved her hands from the position she was in. This girl was as serious as a fluffy white cloud…. It was hard keeping her under control.
As they entered the library, Aria was released from the dragging, and quickly got to her feet with more of her bubbly giggles. Though as everything was getting all serious with the male in the room Aria felt out of place… So what did she do? What she does best. Ruin the mood.
The girl quickly seemed to vanish for a moment before appearing once again before the male. Her face would only be about an inch from his now, and her grin was as wide as the cat's. You could tell she was being mischievous at the moment.
"You're a cutie. Try to go on a few dates with her before you guys get to doing the nasty." she said before vanishing once more.
A trail of rose petals were left in her wake as she left the library, though it seemed she had grabbed the cat from her sister before leaving. Now she was just skipping through the halls of the kingdom, petting the cat, and humming. That was until she heard the sound of glass breaking. At the noise she stopped, and turned to look in the direction that it had come from. It seemed to be the ballroom.
Aria quickly skipped into the room, and was awwed by what she saw. There was a large spear sticking out of the ground, and the floor was beginning to become covered in ice. Aria quickly giggled some more, and began sliding all across the ground, acting like an ice skater. She was having tons of fun…. Until she noticed that the Jabberwocky had begun to shrunk.
"Aww! No! Whats wrong with the Jabber-baby-Wocky?" she asked.
She seemed to have heard its actual name from within the library, but had changed it to be cutsie, and adorable…. Though how a creature that looked like that could be known as "Cutsie" would be well beyond the comprehension of most normal people.
Kiri:
Masumi could tell things weren't going to be exactly simple at the moment from everything that had happened and was happening right now; she didn't know what she had missed in the past couple of years, but from what she could tell everything wasn't entirely sound at the correct level. Mariela was apologizing about not having given them a more peaceful and heartwarming welcome, but to that she simply smiled, unaffected by the fact. She seemed amused by the fact on the contrary, but who knew with this one; she was abnormally calm about everything going on as though it was nothing compared to what she had seen in the past. And in a way, it was.
Ayana didn't give so much an audible reply as she did a murmur only loud enough for Mariela to hear, mumbling about her having gotten lost like an idiot, but at this point it seemed that Ayana too was calm. After having gone on a rampage, you'd think the Valkyrie would still have some sort of psychopathic mentality with her at the moment, but the fact that she was so calm at this moment was strange to Masumi, who was always abnormally calm. As the two stood on the sidelines of the conversation, Aria decided to… well she ruined the mood suffice to say, with Masumi sighing as she slapped her palm across her face. Ayana stifled a giggle when Masumi leaned over and mumbled to her, asking for a favor. It was a quick sign of trust, but it meant something to the Valkyrie, after what happened. Ayana nodded and crackled with electricity for a moment before bolting out the door as Masumi walked to the table; pulling the Book of Shadows to her slowly.
She had heard rumors, of course, but with Mammon being the sexist bastard that he was she was never absolutely sure as to how or whether or not it was even truly here. She was curious, the book able to summon and destroy any demon at all, it was useful, but the previous owners both had died, meaning the power of two princes were engraved in this book if the legends she had heard were true. Perhaps it wasn't the only book, but Masumi knew it was invaluable to use if they had to defeat some kind of evil locked away inside of hell. The biggest issue was… what and how?
Masumi: "Is there anything we can do with this? Using this, we may have a chance to get into Wonderland and get back with plenty of time to spare. Is there anyone you can actually call for to help us?"
Masumi flipped back to the very beginning of the massive book, flipping through the pages as she analyzed each page with stunning speed, but what she was reading didn't help them at all, in fact it only set them back more as most of the spells they were dealing with in here were meant for a trio of witches; something about a Power of Three, located on one of the pages. Then Masumi saw the Dominus Trinus, a spell she wasn't sure of its use, but it intrigued her. Raising a brow at one of the lines, Masumi flipped back to the Power of Three, analyzing it in more detail as she thought silently. If Mariela wanted to know what she was thinking, she'd probably have to ask.
Meanwhile Ayana was arriving in the ballroom after having hunted for Aria for a moment, only to have a crash echo which drew her to it; luckily it had also piqued the interest of Aria herself, but with the roof creaking and groaning, Ayana let out a groan of her own as she dashed in; ignoring the spear and the ice as the used the metal pipes running through the flooring to magnetize and properly keep herself latched correctly to the floor as she dashed for Aria and the Jabberwocky; she would have grasped Aria by the hood as she jerked up the Jabberwocky. With a mad dash, Ayana rushed from the ballroom, and would have stopped at the entrance just far enough out so that the collapse of the place wouldn't have caught her, Aria or the Jabberwocky. Knowing it would have come in a few seconds by the sound of it.
Razor:
The Book of Shadows? Of course. Now things were starting to make sense. Marcus uttered a cursed word under his breath, while slamming his fist down on the table. This was why Marguerite was so obsessed with the Greed Kingdom. She didn't want the crown, she wanted the bloody book. How on earth the book wound up in the library of a Sin Prince was still a mystery, but it did explain why Raul was sent to sniff out Lydia. A foothold into the kingdom so Mother dearest could come and snatch the book right from under Lydia's nose. Now, his calculating bitch of a Mother had sent Marcus, but the thing was, he didn't come to the Kingdom to sate his Mother's wishes – rather to meet the girl that had challenged all the Elders and other rulers in the face of losing her family. Realizing he might have caused concern with his sudden outburst, he smoothed his hand over the wood of the table, before reigning in his temper.
"This is the only book that can defeat evil." Mariela stated, as she flipped open the book and ran her fingers through the yellow pages. What she didn't realize was that the book was a weapon and a powerful one in the wrong hands.
"I have a question though. Did you or…Lydia summon any demon from that book?" This question had implications that stretched to the other books in the library. Whether Mariela realized it or not. "Try to pull something or someone of power using an enchantment…think?" Marcus stared at her with an intensity as he wanted to see if she could remember, considering all the crazy things that were going on right now. In the background, the book of Alice in Wonderland had been showing signs of creatures and writing being erased. One was the Jabberwocky.
"The Jabberwocky is being erased." she said. "Wouldn't that mean the Jabberwocky was dying?" The poor witch was asking so many questions and having all these weird things happening all at once. Not to mention the girls that had come into the library. One that had found a strange orange and purple striped cat. The cat didn't look like an ordinary feline. In fact, it was almost human like, if one could say that. Marcus remembered seeing the massive Jabberwocky when he had arrived and when last he left that part of the castle, the Jabberwocky was in battle with another girl. What was it about this castle and the high number of battle babes? That was going to be a question for later. "Maybe…you should go see what is happening to it here?" Obvious is as obvious does.
"Where did the cat come from?" Another question. But one of the other battle babes stole the coloured kitty, before making a rather shocking remark or was it a compliment about Marcus and Mariela.
"You're a cutie. Try to go on a few dates with her before you guys get to doing the nasty."
"Thank you for the advice, I'll keep that in mind." Marcus couldn't help but smirk at this girl's boldness, but he only shrugged his shoulders playfully, if Mariela had been offended by it. "Girls today…I don't know. What I do after a date has never been considered nasty. Earth trembling…maybe. Orgasmic bliss…possibly, but never nasty." Marcus beamed at Mariela, before turning his attention to Masumi, who was now intrigued by the Book of Shadows, after losing the strange cat to what was her battle bosom buddy.
"Is there anything we can do with this? Using this, we may have a chance to get into Wonderland and get back with plenty of time to spare. Is there anyone you can actually call for to help us?"
"Probably the only safe bet would be Lavinia's apprentice. Esme. She's not an elder yet, and probably the only one Mariela here didn't threaten."
Meanwhile, the cat who was being held by the strange girl with giggles and a grin that matched the cat itself, was doing what it normally does when being held oddly. Its body vanished from view, leaving only the head and the tail which swished about behind it. Seeing the shrunken Jabberwocky, the cat let out a loud laugh.
"It's a teeny weenie nasty little dragonie wagonie. Not all hell fire and purple smoke now, are ya?' The cat's head then popped and only the grin remained, along with the tail. "Not all powerful in Hell, I see. Red Queen will be mean, when she finds out!"