The Sydney Opera House was among a range of landmarks in Australia, to light up in the colours blue, white and red as Australians showed their support for Parisians rocked by terror attacks.  In nearly every capital city, there is a showing of solidarity and support with the French people.
In West Melbourne as the sunsets Melbourne Australia is thinking of the people of Paris.
In Brisbane, the Story Bridge was lit up in blue, white and red to show solidarity with the people of France.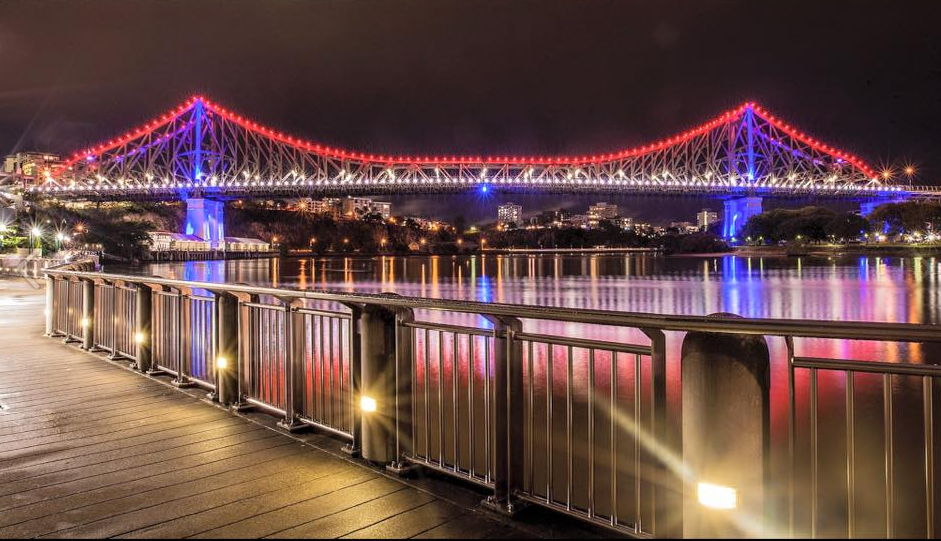 Premier Annastacia Palaszczuk said the thoughts and prayers of all Queenslanders went out to those affected by the tragedy in Paris.
"We want to show our support to France — even if we are far away, our hearts are there with the French community.
"All together we can fight terrorism, stay united and show that we are not afraid."