The Battle Babes of Greed.
Kiri:
Kingdom of Greed – Castle
As Aria might have said in this current moment, they were finally home at last, there and ready to go back to the castle, to meet Mammon once again; to explain to him what had happened in their absence. It was a pleasing thing to the girl, even if she didn't show it right now, the girl was definitely excited to finally be home; even on her most hyper of days, this woman was calm and always ready for anything. She kept her cool because of the demonic blood within her, afraid that if she ever lost control that she would be consumed by the power and it would take her over; it would leave her elder sister… unprotected and uncontrolled. After everything that had happened while they were gone, one thing stood out to the half demon. The things that had happened while they were in that land filled with snow.
That image was within her mind easily, and she would never forget it. Aria had unloaded everything, her entire mental breakdown state was unleashed on a group of hellhounds all at once, a massacre. In the end the girl was just left only to sit on the snow. Shaking her head at her sister, who had, while her younger sibling had been in thought, robbed a store of their cookies, Masumi resisted the urge to smack her across the back of the head. Mostly because she was wanting this day to go without incident, of course the elder sister had another plan sometimes. They soon reached the castle, and the girl who had the mentality of a sixteen year old seemed really hyper about it, and had already took off. Ugh, great. Dashing forward with her massive inhuman speed, she followed the girl as she moved to keep up. With the girl moving at such a high speed, Masumi was beginning to think it was about time she learned something that let her keep up easier. As soon as she got in though… oh the sight made her freeze, and within a moment some poor soul was trying to enter the ballroom at the same moment.
In that very instant, Masumi shot forward and would have slammed into the girl with a flying tackle, knocking her well out of the ballroom before she would have grabbed her hand and pulled her further away from the ballroom. The only explanation that she may have given was simple, putting up a hand she merely rose it slightly, freezing and then finishing.

Masumi Miyazaki: "Just… no."
Treasures of Greed Theme: Take a Hint!
Meanwhile… as the girl in the ballroom unleashed everything, the dark aura didn't affect her that much, but that was only because her own power seemed to be of the same nature at this point; with two psychotic, sadistic maniacs in one room against one opponent, you'd think it couldn't get much worse. You were wrong to think so. Ayana's cannon transformed itself as she jumped into the air, hovering there as electrical energy began coursing around her and the newly transformed cannon. As the girl finished off her third clip, Ayana was moving right over his head as she pointed the cannon at his head; intending to "return" the gift with interest.

"Thor's Cannon!"
Once she had unleashed all of that power, it was obvious this was on a different level than her previous attacks. The payload of kinetically enhanced divine lightning would have slammed the Jabberwock with so much force that it would have slammed his head down into the ground with earth shattering force while paralyzing his body once again from the electrical currents that would have been unloaded into his body once more. Ayana was grinning widely as she did, obviously enjoying it as she went to truly just show him why he should have bowed down before.
Dessy:
Kingdom of Greed – Castle
Mariela felt kind of bad for leaving the dwarves there – but that thing was still in the ballroom and she still had her family, Alice and Scar to worry about. She'd go back later, but at the moment, she
really
needed to get up there to the Jabberwocky. She ran down the hallway, armor on, sword in one hand and the tablet in the other, running as fast as she could – only to get stopped. By… a floating cat head? Mariela stopped in her tracks, giving a confused look from behind the helmet.
"Chesire cat?"
she said out loud. Like… the one from the Alice in Wonderland story. She couldn't question once more, before something was thrown into the cat's mouth, and it sputtered and coughed, then shrinked away, becoming the size of a small cat.
The cat ran away, and Mariela spun around to look behind her after hearing a voice. He was… good looking, she'd give him that. She gave a nod of thanks, before turnring around and running off again. She'd thank him later… and also ask who he was. Because that was, like, need to know. She had stepped foot into the ballroom, seeing the same girl as before as well as another walk in. With… cookies? And said cookies got crushed by the thing's tail. Now… the girl seemed unhappy about said cookies getting crushed. Before she had a chance to react, Mariela was tackled… by another girl.
What the fuck?!
Where the
hell
did she come from?!
"Hey!" Mariela exclaimed after she was tackled to the ground, lifting up the helmet to reveal her face. Her hand was grabbed, and she had to hurry up and gather the tablet and the sword, because the girl had grabbed her hand and was pulling her away. "What the fuck?!" the girl exclaimed. She pulled her arm away and glared. "Who the hell are you?" she asked. Mariela looked up when the first girl shouted "Thor's Cannon". She didn't know any of these people. What the fuck was going on?
Why were they even here? One girl girl bursts through the window in lightning, the other one knocks the door down, and then she didn't even see this one come in. Like… at all. At least not until she was tackled. "Who are those other two?"she said. "And why did you tackle me?! I have that thing to kill, you know!" She did remember seeing the girl before, a long time – when Mammon was alive. But again, that was a while ago. And even then, she was only a healer at the time. She didn't know much about them. But three random girls just ran into her ballroom and she had no clue who any of them are.

Razor:
*
Kingdom of Greed – Castle
When Marcus thought he had entered into Greed at just the right time, he was soon to realize that he had missed a very special event. After just saving the Princess from the wily Cheshire cat, who the Black warlock had recognized from a children's fable, the Princess was hit in a full on tackle by another female. One with flowing black hair. It was not like she was hitting her to do her harm, but get her clear out of the way. As strange as that may have been. From what Marcus could see, two others were fighting of all things….a Jabberwocky. Right there in the main ballroom. Something else that Marcus noticed was all the red and black playing card knights. As though made of paper standing around the outside of the battle, but not actually contributing to it. Like stranded spectators. There was so much damage….broken shards from the chandelier, the broken cookies…and then…Marcus spied the broken mirror. For a moment, Marcus stood frozen for he recognized the framing and knew immediately whose it was. The fact that it was destroyed and all the creatures were still in the ballroom meant that something had happened, but what? With all the lightning and fire power being dished out in the ballroom, the Warlock looked around his surroundings in the hallway…and happened to spy a hat. Sitting on the ground near a wall. Suspicious of this he walked over, while the Princess was asking her assailant who she was and what the hell was happening in her ballroom.
Marcus crouched down and picked up the hat. Underneath the hat was a pocket watch. Strange. The watch had a strange marking on the face, and when he pressed the clip it popped open only to show that it only had half the numbers that it should have, and the small hand was moving too fast. The warlock frowned, and started to rise to his feet. The Jabberwocky…..the cat….the cards….the hat…and the pocket watch. What did this all mean?
Hearing more destruction coming from the ballroom, the Warlock went the opposite way…heading for the Library. He needed to see, if what he thought was happening, really was.
In the ballroom, the table of cookies had been smashed by the swipe of the Jabberwocky's tail, when it tried to make the attack on the lightning sprite with the massive release of the spear like spines. The girl was surprisingly nimble, and had managed to jump well clear of the tail attack, allowing her to be free from being hit. Angered by this, he was about to open his mouth to launch another purple haze of power, when he was struck under the throat by the attack of the newest kid on the block. Another girly come to try her luck, and with the distraction caused by the arm cannon wielding girl, it was all too easy for the jabberwocky to be hit from under and have his head pound the roof. This would cause large cracks, that ripped along the roof itself and undermined the superstructure – in other words, it was going to bring the roof down on top of them at this rate. The Jabberwocky's ability to withstand multiple attacks was leaving him drained though. He howled and roared in protest, as the plucky Ayana was enjoying this torrent of electrical super attacks on the mammoth beast.
The Jabberwocky's whole body slammed onto the ground with a sickening crunch. The paralyzing attack having now taken affect, and the soldiers all gasped to see the red queen's prize pet almost defeated. Course, it could not be killed without the use of the vorpal sword. The large beast writhed and spasmed, though its eyes continued to glow fiercely.
"She has done what the Red Queen could not." The Jabberwocky's head fell to its side as though passing out from the pain. What did he mean by the riddle you might ask? The answer….was in the library.
Matt:
*
Kingdom of Greed – Castle
Aria's roars were cut off as the other girl blasted the beasts head from above. Quickly the crimson coated girl ducked out of the way of the massive falling head, just barely missing being crushed. For a moment she waited to see if the Jabberwocky would get up once more, but it seemed as though the abuse it had taken was finally taking its toll on the body. With a shrill, and demented giggle, Aria pulled back her hood, and moved towards the beast. At this point one of her pupils was larger than the other, giving her an even more demented appearance
Once she was close enough she slammed the heel of her boot down on the breasts head, glaring at it as though it were prey. Her tip of her scythe blade had slipped under the lip of the Jabberwocky, and was pulling its mouth open some now.
"Not so proud now are you?" She growled as she wrenched its mouth open with the scythe.
Once it was open she looked around for something to hold it open, but she didn't see anything that wasn't completely eviscerated from the fight. That was until her eyes fell upon the card knights. They all seemed weak and flimsy to her, but they would have to do.
"Hey! Get your lazy asses over here and hold this open!" she yelled at them. These knights though were under the influence of her aura though, and were frozen with fear at the sight before them. That was until she used her free hand to toss a loose stone at one of them.
When it hit, it seemed to snap them back to reality. With slight hesitation that they might be the next to fall under the blade, or the cannon of these powerful females, they rushed to do as they were told. It took the entire deck of the reds to hold the mouth open, but once it was Aria reached her hand into the maw of the beast, and pulled its tongue out. Not the saliva covered appendage was laying limply from the creatures mouth.
It was a pronged tongue, and was very sticky, but Aria cared little about this. As she stood there, she raised her scythe far above her head, and then swung it down. The blade sliced through the flesh of the tongue, and it fell from its owners mouth, completely detached now.
Though it was paralyzed, the beast still roared from the pain of the dismemberment. It tried to speak, but every time it moved its mouth, purple blood flew through the air, coating the knight, Ayana, and Aria in the vile liquid. Though this just seemed to enrage the girl more.
"No! Where is the red?! I must see the red!!!" she screamed at the top of her lungs.
With a swift movement she took her sythe up once more, and moved to the side of the creatures head, near its right eye. The beast's eyes were now wide open, and was bloodshot with the pain its body surged with.
"Maybe here! Is the red here?" she asked.
She quickly held her scythe like a golf club, and then swung it down, gouging into the beasts skull. The bastard roared with pain again, and this time it was red blood that flowed. Why was it different than in the mouth? Aria didn't know, and she could give less of a fuck. She simply began laughing as though it was all a big joke.
"Yes!!!! That's it!!!!! Cry me a river!!!!" she howled.
She then zipped to the other side of the head, and sunk her scythe into its other eye, laughing all the time. Even as she was covered in a shower of sticky red liquid. She seemed as though she couldn't be any happier right now.
Kiri:
Kingdom of Greed – Castle
The cat demon had to let out a further sigh as she slapped one palm against her face from her sister's rage at the moment, that one was definitely angry at this point, and it wasn't one of her minority rages either; this time she was in full run. The only thing the younger sibling could do at the moment was just sigh, and facepalm of course, at the fact that her sister was going berserk already the moment they managed to get back home. With the woman she had tackled and pulled away from the ballroom angry with her and asking a bunch of questions, she decided to answer those as her sister went and tortured the incapacitated beast.
Masumi Miyazaki: "I ask that you relax, getting worked up is only going to hurt your decision making in this situation. The girl in red and currently laughing at the top of her lungs, while torturing that big dragon-like creature, is my elder twin; by a few hours. The other one, I have no idea, I recommend you ask her. Now, excuse me for a moment."
She seemed almost robotic with the way that she said it, quickly speaking the truth and getting the point out there before she turned on her heel and moved in a blur, running into the entrance of the ballroom as she drew her sword and let it shift into gun mode. Hurling the thing and forming an extending ribbon which further extended to the point she wanted it; Masumi then would have jerked the ribbon made just perfectly so that it would have pulled the trigger, causing a gunshot which would have propelled it at Aria. Should it have been left to continue, the move would have caused the weapon to wrap around the elder sister's stomach, only to have Masumi jerk, hard, and knock her on her ass to pull her away from the beast. With the level of strength that she put into it, the elder would have been pulled hard enough that she skid backwards and stopped at the feet of the younger; who would have knelt down and spoke at that moment in a much softer and more emotional type of voice, a soothing one.
Masumi Miyazaki: "Aria, enough. Snap out of it, I'll get you a new cookie later. First we have business to take care of."
Meanwhile, of course, Ayana was landing and had already began building up a massive amount of kinetic energy into the cannon, intending to shoot every ounce that she could straight down his throat; no way in hell was she stopping now. Someone had to say the incantation to stop her, otherwise she'd keep going in this collapsing room. Well… normally anyway, instead Ayana actually dodged several pieces of the falling ceiling, jumping this way and that as she ended up outside of the ballroom; but she was still charging that cannon again.
Once Aria had calmed down and was back to normal, the younger sibling would have looked to the girl and spoke once again, catching glimpse of a male heading in the direction of… the library if she remembered correctly.
Masumi Miyazaki: "… Who are you, and why do you have Mammon's sword? Where is he? Also, who was that man, and should we be following him?"
Oh… the poor witch had so much explaining to do on their trip to the library when it happened.
Dessy:
Kingdom of Greed – Castle
Relax? She wanted her to relax? She was just tackled by some strange woman she didn't know, with two other girls attacking the Jabberwocky. How was she supposed to relax? Mariela took a deep breath, sheathing the sword on her side as she took deep breaths. The girl began explaining everything, and Mariela watched her and listened."It's a Jabberwocky. Not a dragon." she said, recognizing it from the Alice in Wonderland book. Being caught up in a thousand things at once, it didn't quite hit her at the moment that everything happening came from the Alice in Wonderland book. Alice, Scar being the Hatter, the Jabberwocky, the cards. The cat. She didn't quite realize all of this yet.
As quick as the girl had tackled her, she had quickly left without another word. This allowed Mariela time to look around. The cards were still there, spread out all over the place. As she watched the Jabberwocky, the girl in red had… cut it's tongue off. Holy shit. She then proceeded to gouge out his eyes. Holy shit."Looks like I can't question it for answers…" she mumbled under her breath. She then saw the broken glass shards on the ground – and her face fell to concern. She guessed it was from the mirror – it had to have been. But… it was just a guess. She turned her head to the other side of the hallway, only to see a brief glimpse of the guy from earlier picking up a hat. Scar's hat. "Shit…" Mariela mumbled under her breath. Scar never went anywhere without his hat. That meant something bad happened. She didn't see him pick up the watch. She finally remembered the Chesire cat. All of these things were from Wonderland. Wonderland was coming into Hell, but that didn't explain where Scar and her family ran off to unless they were inWonderland. But they couldn't be. Maybe Scar just dropped his hat in a hurry, but Mariela was starting to slightly panic.

The beast passed out unconcious after saying the words "she has done what the Red Queen could not", and Mariela tilted her head. What did that mean? She remembered the Red Queen was Lydia – who she killed. That means Wonderland didn't have a Red Queen. But what was the Red Queen supposed to do? And who did it instead? So many questions answered, and so very little time to get it.
The girl in red was saved. But that left the lightning one. Quickly, Marie pulled out the tablet from under her arm, looking down at it. Good news is, the girl was out of the ballroom. Bad news is, the roof was about to collapse any minute, and if she didn't say this incantation and stop her from whatever she is doing, the roof would collapse on the girl. Mariela looked down at the tablet, before speaking the incantation: "The trickery of Loki undone, the skill of Thor turned to strength, the all seeing eye of the All Father opened; knowing the desire of her heart. By decree of these words, the seal is done, and the Valkyrie shall be forever masked with a power greater than hers." After speaking it, she quickly moved, racing in the girl's direction. Without knowing if it worked or not, she grabbed the girl's arm and quickly began dragging her away towards the other two.
"… Who are you, and why do you have Mammon's sword? Where is he? Also, who was that man, and should we be following him?" The girl in black spoke as Marie was catching her breath. She quickly handed the tablet back to the lighning girl, before taking her helmet off as she looked in the direction the boy had walked too. "We should be, yes. He has something I need. I don't know who he is." she spoke, and quickly began walking in that direction. "Follow me. I'll explain on the way." she said, and she waited for them to catch up with her. "I'm Mariela, the new Princess of Greed."she said, speed-walking to get to the library. "Mammon is no longer. He died in a war against Wrath." she continued."His spy and top advisor, Lydia, took over after his death, and she promoted me from a healer to a Dutchess." she spoke.

"Unfortunately, she ended up turning into an overly-ambitious bitch and I had to kill her." Mariela then said, taking another breath. "I then took over as ruler of Greed." she said, turning to look at the three girls, before looking at the twins."As you will soon find out, I'm not like either of them." she spoke, still speed walking to the library. "Names and explanations would be nice." she said, turning to the lightning girl. "Especially you. Who are you?" she spoke.
They made it to the library, and Mariela swung the door open, catching Marcus right as he entered. "Hey!" she called out, slightly jogging towards him. "Thanks for the help earlier." she started. "But who are you? And why are you here? And do you know anything about what's going on? Like why Wonderland is in Hell?" she asked. She looked back to the three girls, motioning with her hand for them to follow.
Matt:
Kingdom of Greed – Castle
Aira was now coated in blood, laughing like a maniac. It seemed as though she was enjoying herself waaaaay too much. That was until there was a sudden burst of sound. Before she knew it her sister's ribbon was wrapped around her tightly. When she was yanked back, she struggled. Fortunately though Masumi had also pulled here away from a falling piece of the roof. Even though it did not hit the elder twin, the piece did break itself upon the head of the unconscious Jabberwocky.
The bloodied girl continued to struggle for a moment before hearing her sister's soft voice in her ear. The mere sound was calming the girl. The black aura around her began to fade until it vanished completely within her body. Even her eyes returned to their normal shapes, and for a moment she just kind of blinked for a moment, looking at the destroyed ballroom. She then turned to her sister, and smiled wide, he child-like attitude returning once more.
"Hey sis. Where are we?" she asked with her bubbly voice.
She slowly stood up, and unwrapped herself from the ribbon of her sister's weapon. She seemed to have completely forgotten anything about what had happened since her cookies had been destroyed. Though she did not seem to react the same as the thought of her cookies being destroyed came to mind. Most would assume that she would return to her feral state, but she simply looked sad right now…. That was until she spied the cookies on a table nearby. They were simply being asked to be eaten…. Literally.
Aria cared little about the conversation behind her, running to the cookies, and piling as many of the as she could into her arms. She was about to bite into one, but then her eyes fell upon the Jabberwocky that was passed out nearby. She had no idea that she was the one who had caused it so much pain, and she felt sorry for the beast. So instead of eating the cookie herself, she walked up to the beast, and opened its mouth a little.
"You need these more than I do." she said as she tossed one of the cookies to the back of the dragon-like creature's throat.
She did not what the cookies would do. She simply wanted to give the monster a sweet treat. That was just how she was. That was when she heard that there was a new Princess of Greed. With a gasp she dropped her cookies, and skipped over to the girl. Quickly she grabbed both of her hands, and began jumping up and down.
"YAAAAAAAAAAAAAAAAY!!!!! Mammon was so mean to us. I'm glad there is a new princess!" she chirped gleefully as she now hopped around the girl.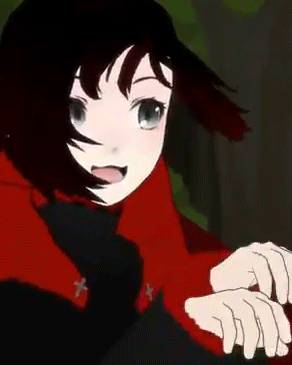 Soon the girl ran off though to chase after a man. How typical. She giggled to herself as she watched the girl charge off, soon following her lead. She skipped like a small child, and hummed the entire way, sometimes singing about a "Funny Farm". Weird….
"The princess wants a man. How funny. She seems a little young for that though. What happened to the days of Chastity?" The elder twin mused aloud, most likely drawing the attention of those around her.
As they walked though Aria stopped, seeing a small cat hiding under a table. Her eyes grew wide, and she became giddy.
"Kitty!" she yelled before charging off after the stripped, and grinning cat. Was this girl really the same that had just been one of the scariest sadists to ever grace the halls of greed? It was hard to tell sometimes….
Kiri:
Kingdom of Greed – Castle
You know, normally when people go and do things like that, destroying a ballroom I mean, you'd think that the person who owned said place would be so pissed off they'd think about nothing else; but at the same time Ayana was a bit satisfied that that wasn't the case in this situation, in fact it seemed the contrary as she had more to think about than just the destroyed ballroom. Ayana rolled her neck as the seal was redone, kind of glad she was finally back in a stable state of mind, but the problem of the matter being that she had just went ballistic on the sucker with that form; she probably could have stayed in her most natural form, but she hadn't and that was the issue there. Bah, oh well. Ayana looked a lot more calm now though, definitely psychopathically sadistic or anything of that sort wasn't present, going from those two this was a bit extreme; but it was better than her trying to murder everything and everyone.
While the Princess had introduced herself, Ayana just listened in silent thought, and the same could have been said for Masumi who looked very… very calm considering what had just happened. While her sister went after the cookies, Masumi was looking at the Princess with what could have been a monotonous gaze that didn't show any emotion; when asked to follow, she did, however, after a few turns in the corridors Aria ended up dashing into a different room. Masumi let out a sigh and ducked into the room herself, and would have grabbed Aria by her hood and dragged her from the room, but not before grasping the cat and placing him in her arms. With a murmured focus, and be nice to the cat, Masumi would have indeed dragged her sister along; but would have let her go about halfway in a sign of trust that also said not to run off. Looking to the Princess as they walked, Masumi replied and decided to introduce both herself and her sister. At which, Ayana had the same courtesy after.

Masumi Miyazaki: "Masumi Miyazaki, this is my twin Aria Miyazaki; she's the elder by a few hours but… I'm sure you'll figure out soon enough who keeps who out of trouble.We have been absent from Greed for a couple of years, last we were here, the sexist bastard Mammon was in charge; a change in rulership may have been overdue if we went through two rulers in two short years. …Well then. Is there anything that you need, Princess?"
Ayana Hashimoto: "Ayana Hashimoto… I'm a Valkyrie, I was sent to Helheim, ahem, Hell, in order to gain control of my powers; namely the power that you just resealed away. I'll explain more in detail when it seems we aren't being heavily pressed in time."
With that the two had continued on in a sort of silence as they all rushed to the library, seemingly with time being of the essence; but oh how little that they knew that was true. How little did they truly know, for time was slowly ticking away and they had no idea as of yet. Upon entering the library, Masumi and Ayana didn't hesitate to follow her in, and Masumi made a quick wave to Aria to make sure that she definitely entered the library; they couldn't afford to let her be staying on her own. And that was only one of the many things happening, for they had to wait on his response to all of her questions.
Razor:
*
Kingdom of Greed – Castle
Greed was known for having the best of everything. Mammon, the previous Prince made sure that his library stocked every book in history, and always first editions. With what Marcus had witnessed out in the ballroom, and the clues of the hat and the strange fob watch, the young warlock was starting to gather clues of what might be happening. Everything pointed to a particular children's story. Known as Alice in Wonderland. Written by a fellow of the name Lewis Carroll. A genius, whose story was much about a change in the moral values in a world that have strange creatures in power over others. Was it any coincidence that it was this very tale that perhaps had found its opposites in this world of Hell? Was it possible that the characters in the book, had a shadow version of themselves here? What was the link? Why was the hat left behind?
With the attacks and fights going on in the ballroom, it gave Marcus a chance to investigate for himself, if the watch face was a clue to the deletion of time. There was no mistaking that time itself was being messed with. Strange and unusual happenings were taking place all over, and from what Marguerite had said of the new Princess of Greed's actions at Witches Circle, that even she was affected in some way. No witch in their right mind would dare refuse the offer of help from someone like Lavinia, let alone threaten the entire kingdoms of hell all by herself.
Walking along the line of many rows of book shelves, the Warlock knew he had to think fast, and use his magic rather than trying to find the book by more mortal means. Releasing a black mist, that had finger like ends, he said simply.
"Carroll, Lewis…Alice in Wonderland."
The fingers snapped, and the mist rolled on down the aisles, one after another as Marcus placed the hat and the fob watch down on the nearest desk. It was then that Mariela and her new chums decided to enter the library. Talk about timing.
"Hey!"
"Oh hello." Marcus was not rude, but he didn't stop what he was doing either. Magically whipping up a whisky decanter and matching glasses. He kindly helped himself to a drink, as the girl continued on.
"But who are you? And why are you here? And do you know anything about what's going on? Like why Wonderland is in Hell?"
So many questions, and of course Mariela brought up Wonderland.
"I was going to ask you the same thing, but I decided to do a little investigating myself." The Warlock poured himself a drink, while in the background, the mist hand returned with the first edition copy of Alice in Wonderland and held it aloft between the Princess and the Warlock. The new battle babes would have seen it as well.
Talking to the hand of dark mist, Marcus said with a smile. "Thank you, would have taken me ages." The book then fell to the desk and the pages spun open, but if one cared to look, half the words were missing. "Well well…look at that."Snapping his fingers, Marcus said to the mist hand…"Grab me another book of fiction…anything." The fingers snapped, and the mist took off again, so Marcus could go back to his introduction. Taking a sip of his whiskey and smacking his lips he continued.
"The name is Marcus Black….I believe you have met my hapless brother, Raul. He…created that mirror that has smashed into oblivion in your ballroom. As to who sent me…that would have been my Mother, Marguerite. Bloody woman is obsessed with your kingdom, lord knows why. Tried to marry Raul off to Lydia. Course…he had to be a man whore and knock up some bandit. And…." Marcus smiled at this part. "You happened to end Lydia. Good one!" he gave a thumbs up before the mist came back with another book, that fell down on the table and opened, to show….all the pages were blank. It was now becoming apparent what was happening.
"This isn't good." Marcus said almost to himself, but it would have been heard by the group of girls. Raising his head, he then said what he believed was happening. "Someone is erasing stories….books. Quite the clever plan really." he picked up the empty book and flipped through the pages, before slamming it shut.
"A very clever way of erasing a potential champion, and using a distraction to stop her from seeing it for herself."Marcus stared at Mariela and then the others.
"If this can erase a story, not only are those in it in danger….another book is too. Probably the only one that can defeat the evil. Gee, and I thought I was bad. Whoever planned this from the start was insanely clever. Or a madman."
Marcus opened the book of Alice again, and you could see that there was an outline of the picture of the Jabberwocky, but it was fading….fading from existence.
Down in the ballroom, there was a god awful creak coming from the roof, while on the ground, the paralyzed Jabberwocky was shrinking due to the eat me cookie that was thrown into its mouth by one of the battle babes. Unable to speak…unable to see….its fate was about to be sealed.